Whether it's for the animals, for your health or for the environment, having a vegan lifestyle is now more popular than ever, so it makes sense that you would want your little one's birthday party to also align with your values. If you've not thrown a vegan party before, you may be wondering where to start, so we've put together some ideas below to help.
Any food you can think of can be made vegan so there's no need to worry. First make a list of what party food you want, then research whether there is a plant-based version readily available or if you need to get the ingredients and make it yourself.
There are lots of 'accidently' vegan products, you just need to check the label. Not all items will have vegan written on them so it may require a quick scan of the ingredients list (watch out for things like milk, egg, whey, gelatin, carmine, beeswax, honey and lanolin). Some suggestions for easy party food include sandwiches (with Quorn ham slices and Flora margarine), houmous with vegetable sticks, pizza (you can get vegan options from many places such as Pizza Hut, Pizza Express, Dominoes, Papa Johns, Chicago Town frozen and White Rabbit frozen), Party Rings, Oreos, Jammie Dodgers, Hartley's Jelly and Swedish Glace ice-cream. Check out the plant-based section at your supermarket for loads of options such as cocktail sausages, sausage rolls, 'chicken' nuggets and much more.
Photos of The Vegan Street Diner, Vegan Sweet Tooth London and Sophie's Delights cheezes (available online and at Sparkle Vegan Events).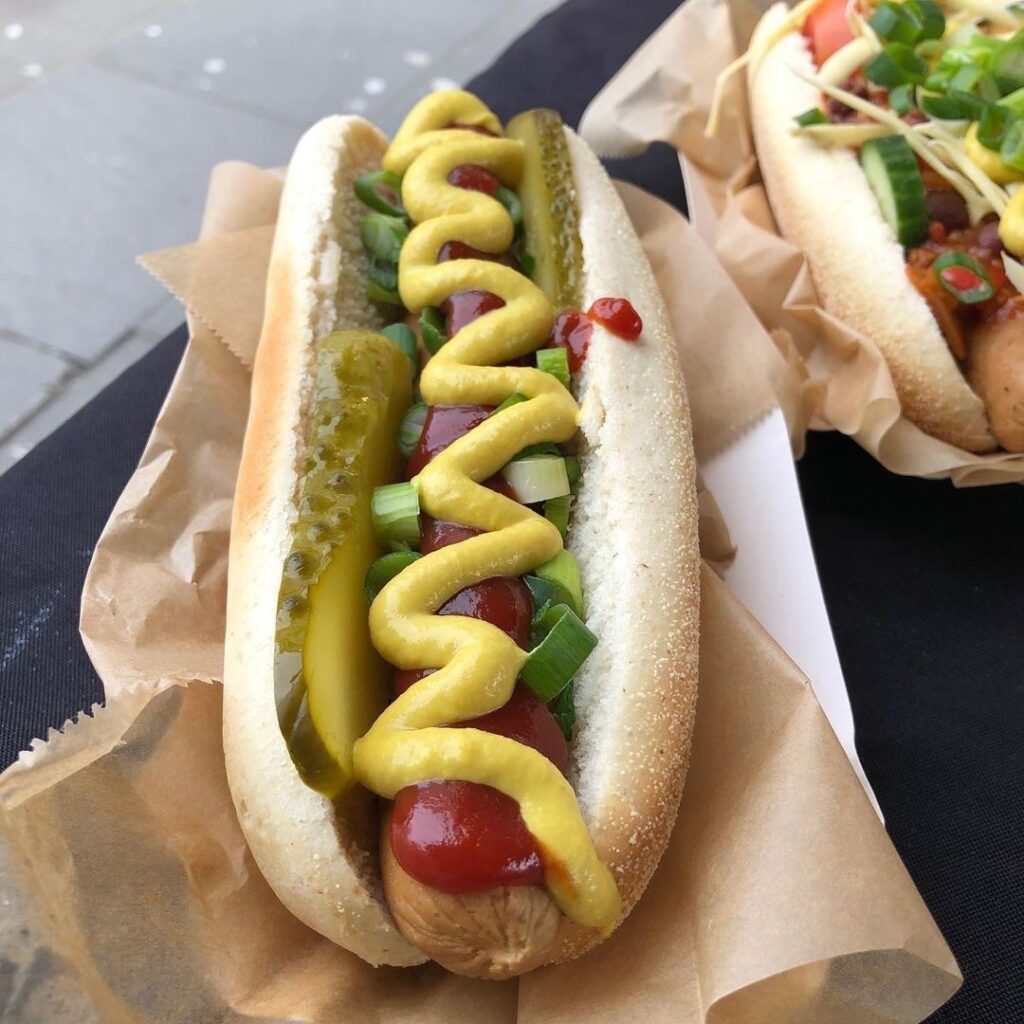 The birthday cake is often the centrepiece of celebrations, so if you're hiring a cake maker then ask if they offer vegan options (most do). The great thing about vegan cake is that you are covered for kids and parents that may have dairy or egg allergies or intolerances too. Those who are vegetarian or halal can also relax.
If a bespoke cake is out of your budget, then you can buy a great option off the shelf (such as OGGS or Asda) or make one yourself (just look up vegan cake recipes). Remember that you could do cupcakes instead of one big cake.
Photos of Jayne's Vegan Bakes, Cakes Free From and Tiny Sarah's Cakes.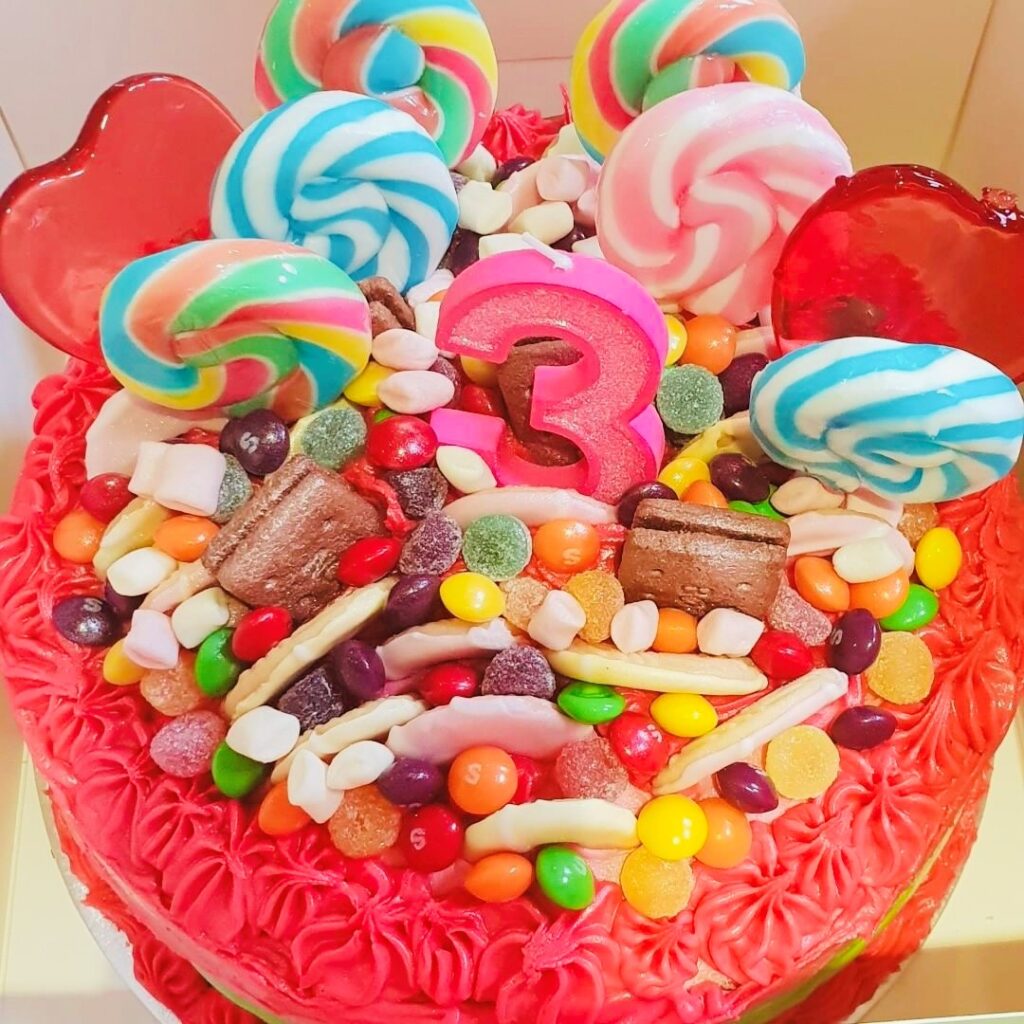 Veganism is also about caring for the planet so you probably want the party to be as eco-friendly as possible. Avoid plastic as much as possible – recyclable cardboard goody boxes are a good alternative. If you're adding sweeties then you can buy vegan pick and mix, vegan fudge or vegan chocolate. Skittles, Jelly Tots and Love Hearts are all suitable.
Make sure that your décor is also sustainable such as biodegradable balloons and fabric bunting. Ensure that candles aren't made from beeswax (most party candles are made from soy or paraffin wax anyway).
A party needs entertainment! Snow Princess Parties have an array of fabulous characters to run action-packed games. Many of our directors and entertainers are vegan themselves.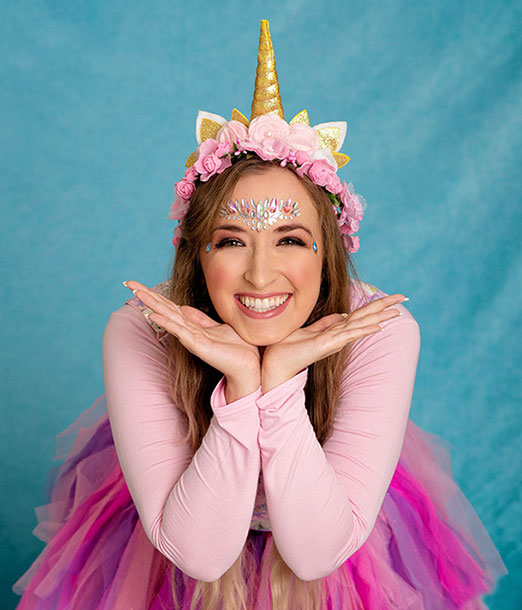 It's more than likely that your little one will be dressed as their favourite princess or superhero for their party! If you're looking for an outfit for yourself then make sure to avoid wool, fur, feathers and leather. Time for party make-up or face painting? Make sure it's cruelty-free so hasn't been tested on animals.
If you are based in South East England and need more inspiration, why not attend an event run by Sparkle Vegan Events? They showcase amazing caterers, bakers and small businesses with lovely eco-friendly creations; and their team would be happy to give advice. You can view their upcoming events at www.sparkleveganevents.com/calendar.