Working as a staff nurse on a busy NHS ward, I would get likened to a certain famous frozen queen almost every day by patients, so when a friend asked me to dress as Elsa for a family fun day, I jumped at the opportunity.
Nevertheless, I was absolutely stunned by the reaction: hundreds of children queuing to take photos with little old me! From then onwards, I was inundated with requests to attend events and birthday parties. Five years later, and entertaining children is not only my full-time job, but also my total passion in life.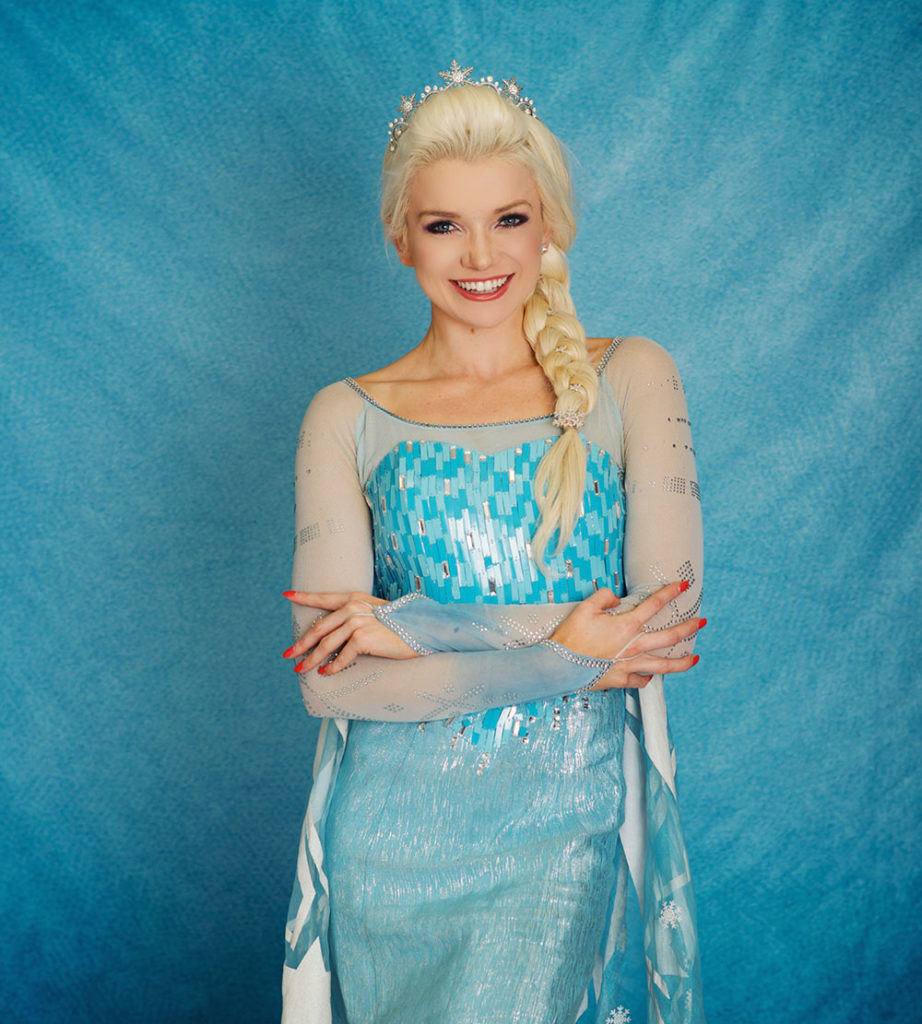 I have been recognized as Elsa countless times in public, most commonly on trains and in supermarkets. I can't remember how many times people have shouted 'Let it Go' at me in public, it happens so often! Even on the other side of the world, I'm unable to shake my Frozen resemblance. Whilst on holiday in Vietnam, local people would point and compare me against Frozen merchandise.
Some of my career highlights include introducing ITV Racing, being featured in various national and international publications, including The Sun and The Daily Star, as well as starring in a YouTube video with over 7 million views!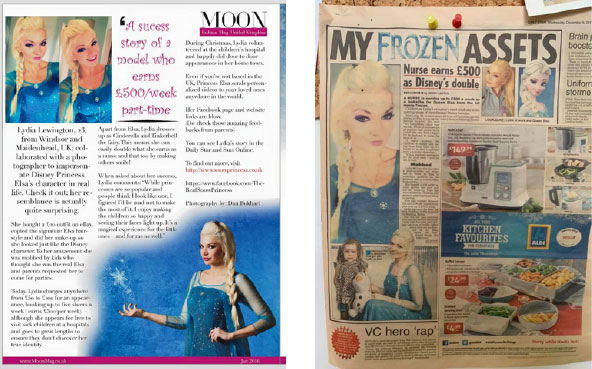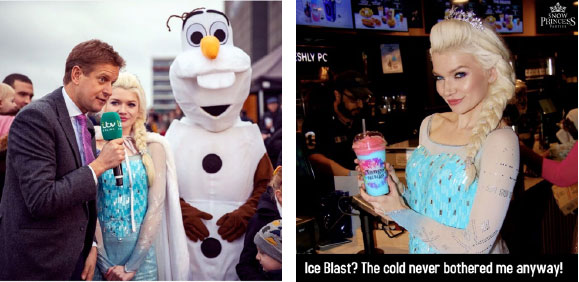 Even after having entertained at over 1000 parties, you never lose the special, rewarding feeling of meeting a child whilst dressed as their favourite character, their ultimate idol. I still get goose bumps as I twirl and dance, looking down at all the gorgeous little girls in their princess dresses copying my every move, completely in awe.
The reaction from the little ones makes me sometimes forget that I'm not actually a magical ice princess who lives in a castle! Like Father Christmas, it is undoubtedly the children who bring the character to life, and their spirit is really the heart and soul of my work. I believe that the few years when children believe in unicorns, fairies and magic are truly precious, and I'm so blessed to be in a position to bring that fairy tale to life. As cliché as it sounds, when they ask me so earnestly, "what is your palace like", or exclaim "I thought you were just on the telly, I can't believe I've actually met you!", for a moment it makes me forget reality and get completely lost in the magic.