Two years ago, on the 25th August 2021, I organised the very first Princess Parade in South London. We took to Balham High Street with 6 of your favourite characters to spread joy and give everyone the chance to meet their favourite fairy-tale princess.
We greeted friends from near and far
As we arrived outside Milk Cafe on Balham Hill, we were met by local nurseries, schools, friends and families; some had travelled over an hour to see us. I couldn't believe the amount of people! We then walked along the High Street meeting lots of friends along the way, before making our way to Tooting Bec common for our final performance of the day.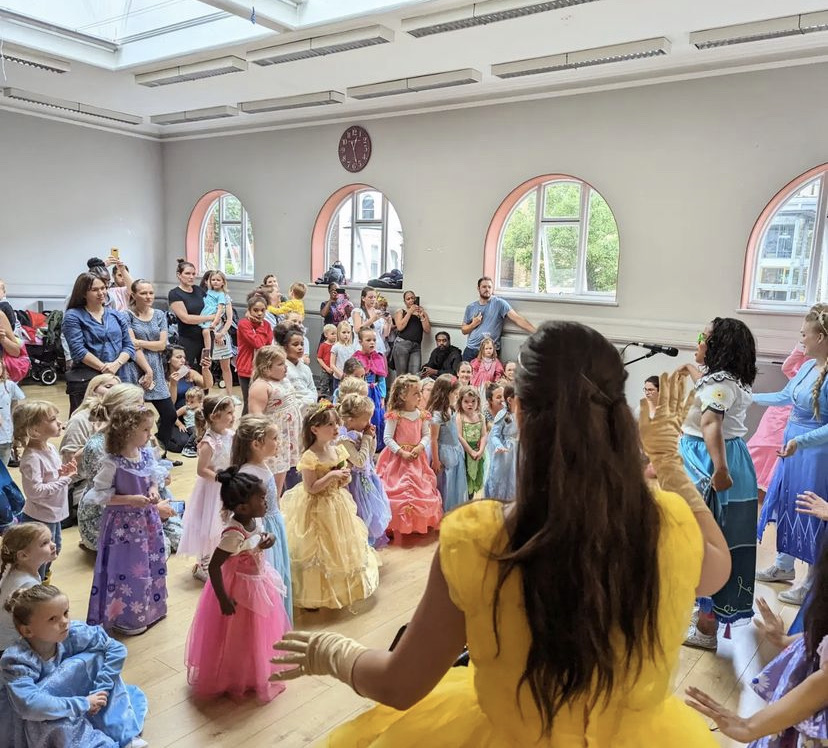 Bad weather can't stop our princess parade…
This is a yearly event, rain or shine. Last year on the morning of our parade, we woke to thunder and flooding. But that was not going to stop us! We headed to Balham but the rain was still pouring. Thankfully, Balham Library offered to host our first performance. Over 200 people packed out the hall. It was so touching that no matter what, you brought your little ones out to see us. Then, as the rain stopped, we took to Tooting Bec common to be met by even more little fans! A member of the public was playing tennis and even played 'let it go' on his boom-box so we could perform. It really was a whole community effort.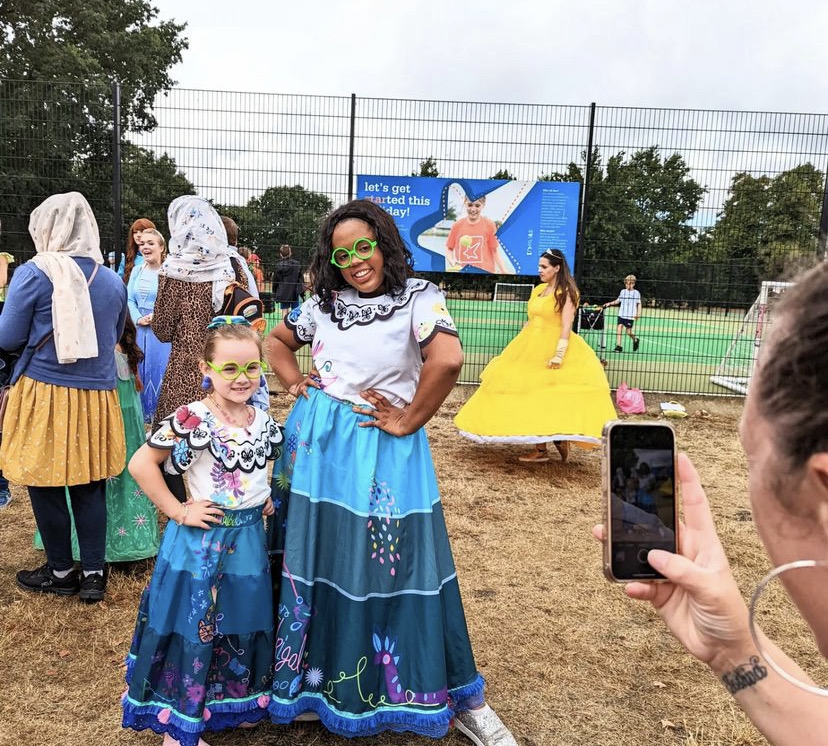 The Princesses are back!
This year we will be back on the 24th of August, with some new characters; performing your favourite songs that we know even you as parents like to sing along to. After all, you're never too old for some magic!
We cannot wait to see you all!
Have you attended one of our parades? Why not bring the magic home with one of our magical parties. If your child can dream it; we can create it! So get in touch with your vision, and together we will make their day truly special. Fill out our online booking form today!
Instagram
[fts_instagram instagram_id=17841414053686335 access_token=IGQVJVUjA0QmUzSjJlM19Kc2NMVWVYRE1WbFdFZAmpEaTZAUVlVZAbFR5bHdyUFBSdlBkQmNybGdqWktfREpFRnJ1aS1zcnlKeVdaeGtOUXFGaXdPa2lfQ3FVbEdRYk5yVEZA3UGM0ZAkJR pics_count=6 type=basic popup=no super_gallery=yes columns=3 force_columns=no space_between_photos=1px icon_size=65px hide_date_likes_comments=no]
Burnham princess parade, princess show at Burnham park hall, free princess show, princess event, the princess parade at Burnham, princess parade, Burnham Park hall singing princesses