On Thursday 4th August 2022, as the clock struck 12 pm, we at Snow Princess Parties took to the streets of Burnham with eight of your favourite characters, to bring magic to children, (and adults,) in a live-action Superhero and Princess Show during the Summer Holidays!
Over the course of the two-hour Parade, we were joined by well over 500 families who had come to meet and greet with the characters. There was lots of singing and dancing to well-known princess songs and lots of snaps with us all as we went.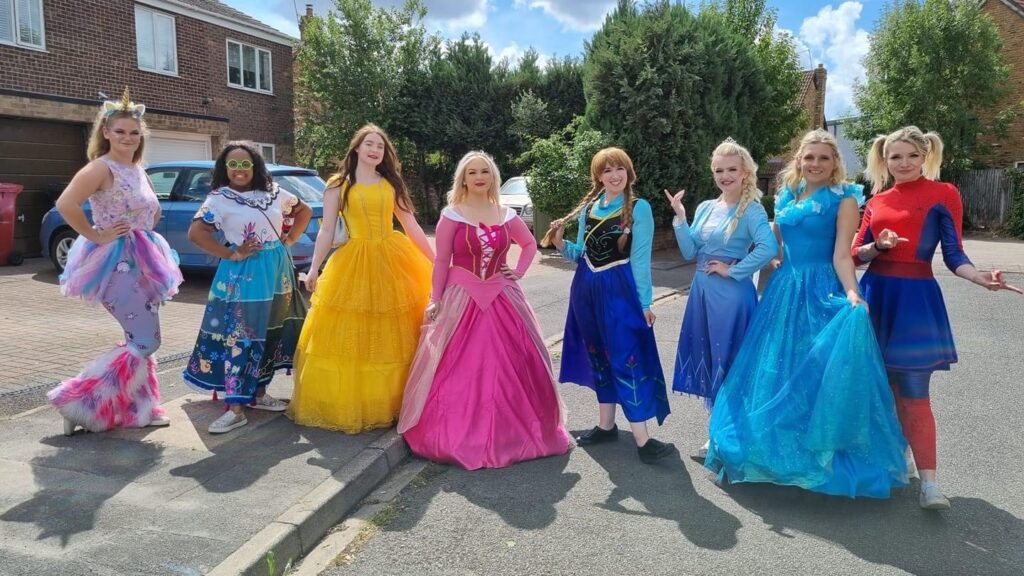 Our Burnham Princess Parade was such a huge success, we're doing it again!
Our Burnham Princess Parade is back this year!
Come along for FREE and join in the fun on Thursday 3rd August 2023 at 12 till 2pm
Location:
Burnham Park Hall
Slough
SL17HR
We met hundreds of little princesses
At our first meeting point, our fairytale characters were greeted with open arms, by little ones all dressed in their best princess and superhero finery for the event. It was so special to see all the children's reactions to the princess parade, as they smiled and posed with the princesses and superheroes alike. It was then time to make our way to our next destination; we paraded up Whittaker Road to Burnham Park Hall with everyone in tow; a moment I will truly never forget!
Arriving at Burnham Park Hall was magical, I couldn't possibly forget walking around the corner and seeing just how many people had come out to support the event! Here we met hundreds more little princesses and superheroes who then joined in with the singing princesses at Burnham Park Hall. Everyone really got involved!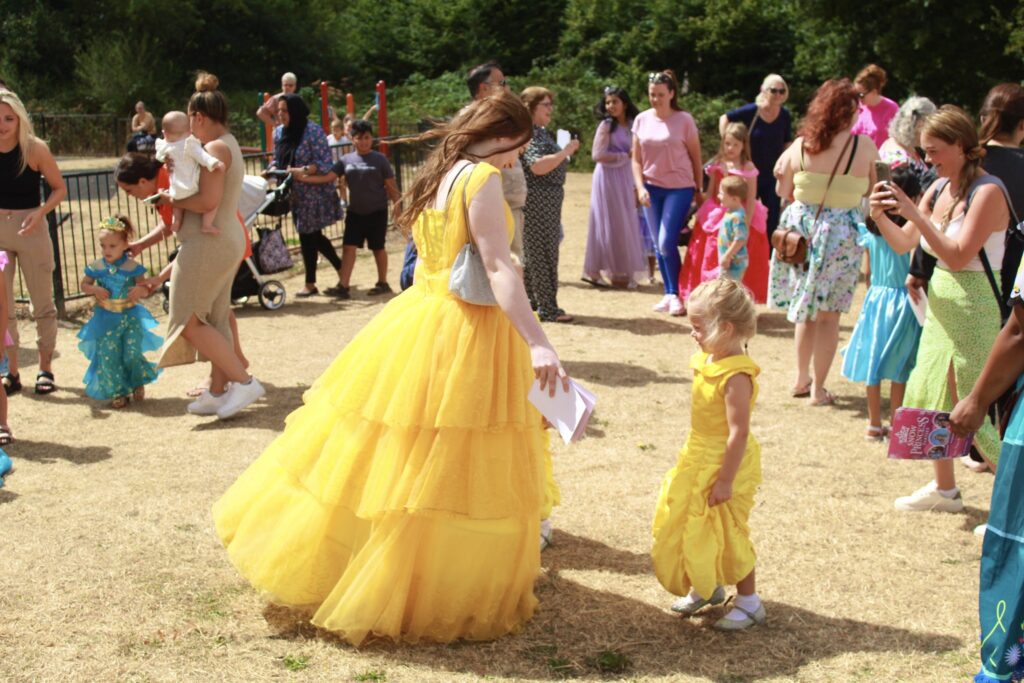 We received wonderful reviews
The day was so special for many, one parent who attended on the day got in touch and said:
"We attended the princess parade and it did not disappoint. All the princesses were kind and patient, and took the time to make each child feel special. You can tell that they are all passionate about creating the best experience possible for the children. We were there from beginning to end and the entire event was exceptionally organised. The singing and dancing led by the princesses created a magical atmosphere that we will cherish forever."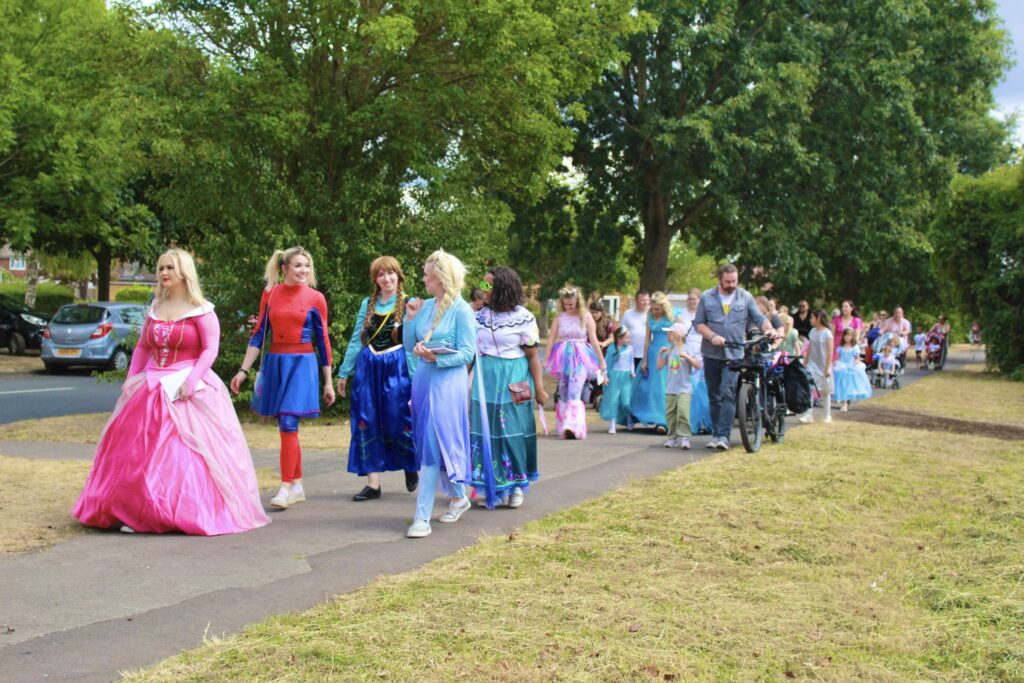 The day of the parade really was the most exciting, divine, special day from start to finish. Every day it feels so surreal that my full-time job is focused on spreading magic and helping make dreams come true for children all over the country! As a team, we can really make magic happen by enabling children to meet their "real" Elsa, Spiderman, Cinderella and so many more – right on their doorsteps!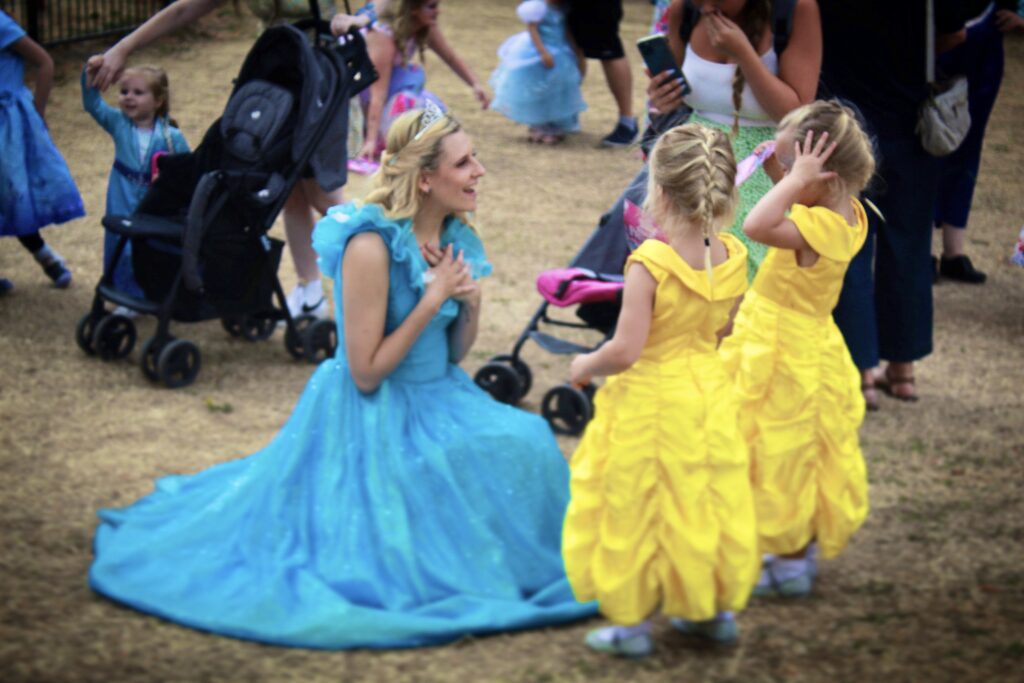 Thanks to everyone who joined us!
Thank you so much to everyone that joined last year, we hope to see you all back again this year on Thursday 3rd August 2023 for even more magical fun! Please follow @SnowPrincessParties on both Facebook and Instagram to keep up to date with more FREE events we will be hosting in the future!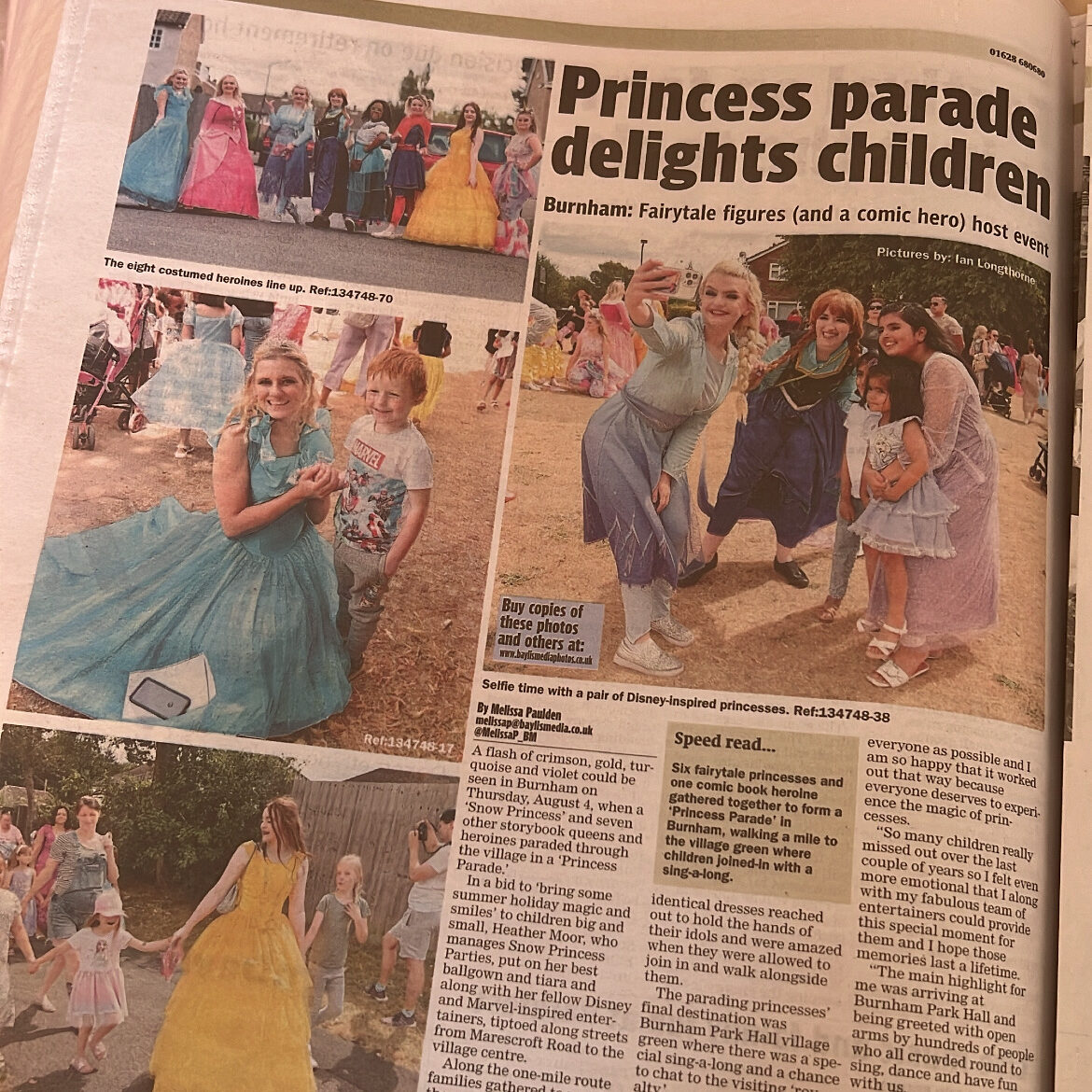 If you had lots of fun at the parade, or at any of our other events, you could have the same experience at your child's birthday party! Please contact us at Snow Princess Parties – your local children's entertainer and the UK's highest customer-rated princess entertainment. We make it our main focus to provide fun for the children, and stress-free birthdays for grown-ups!
Instagram
[fts_instagram instagram_id=17841414053686335 access_token=IGQVJVUjA0QmUzSjJlM19Kc2NMVWVYRE1WbFdFZAmpEaTZAUVlVZAbFR5bHdyUFBSdlBkQmNybGdqWktfREpFRnJ1aS1zcnlKeVdaeGtOUXFGaXdPa2lfQ3FVbEdRYk5yVEZA3UGM0ZAkJR pics_count=6 type=basic popup=no super_gallery=yes columns=3 force_columns=no space_between_photos=1px icon_size=65px hide_date_likes_comments=no]
Burnham princess parade, princess show at Burnham park hall, free princess show, princess event, the princess parade at Burnham, princess parade, Burnham Park hall singing princesses