As princess entertainers, we know there's nothing more stressful than putting together a children's birthday party all on your own. I like to think a part of our role as entertainers is to alleviate that stress, but also to know that no matter what, you'll be wanting your child's birthday to run as smoothly as possible.
There's so much for one person to do: food, decorations, guests, planning party games… and on top of that, your child is constantly changing what they're into and can't decide on one theme. One minute they're in love with the Ice Queen, the next it's mermaids, and then they suddenly love unicorns!
So here I've put together the 'one step at a time' party checklist for mums and dads in Maidstone, Kent, to ensure your party goes as stress-free as possible. I've suggested amazing and local hall recommendations, as well as yummy cake suppliers and ideas for decorations.
The Hall – Party venues in and around Maidstone
I've been to my fair share of parties; in big halls, in smaller halls, in pubs, at home, in the garden… and all can work! You'll want it to be somewhere out of the main town with parking for your guests (you don't want grandad to have to walk a mile up the road), and a nice big open venue means lots more room to dance! Many venues book up quickly so book as far in advance as you can and this will also give you time to alter times as needed.
If you decide to go down the route of hiring a venue, you'll want to do your research beforehand, and I'd love to share with you some of my favourite halls I've visited in my time as a party princess.
1. The Civil Service Sports & Social Club – Maidstone
I can't speak highly enough about this venue which features parking and is close by to a residential area – so if you're the type of person who doesn't like to go through rural areas, this is the place for you! With a licenced bar for the grown-ups to enjoy and a separate area for dance space/sitting down space, it means the kids can be entertained by their princess entertainer without a cluster of parents around them. They have a calendar on their website which lets you see the halls availability. Check them out here: https://www.maidstonecivilserviceclub.co.uk/
2. Old School Hall – East Farleigh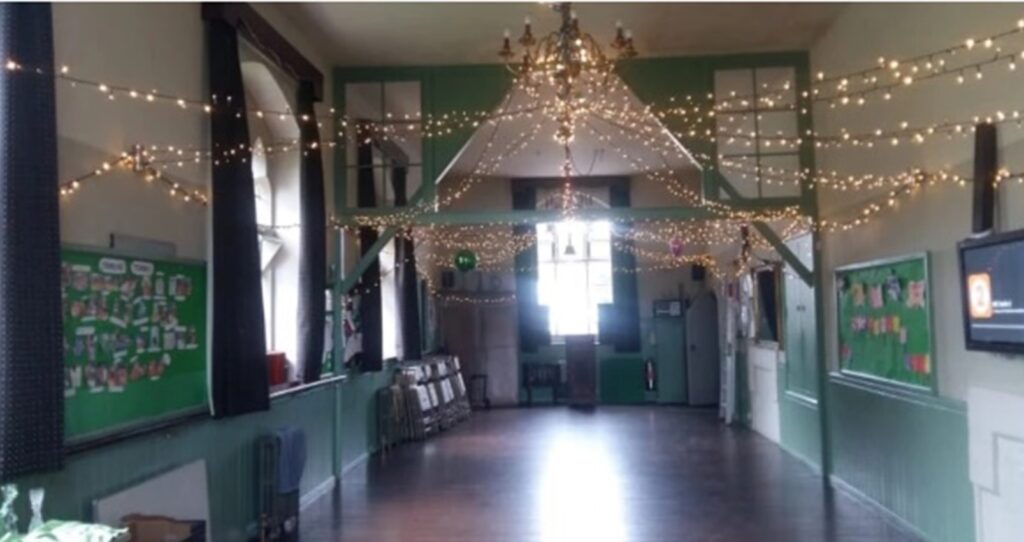 We go much more rural with this gorgeous church based hall. A beautiful setting with a kitchen too so you can prep your food servings there. Allows up to 50 standing guests. I adore this hall because of how it's designed, it's quite thin and means for us entertainers, all the games and entertainment can take place one end of the hall and really aids us keeping all the kids' attention at one time. Visit their website and gallery here: https://www.oldschoolhall.co.uk/
3. Lordswood Dance Centre – Lordwood
Don't want a traditional hall? What about a dance studio? Having had two parties in this studio space, I can vouch for this space being an absolute perfect setting for children's parties. Ample space to dance and for all active games, with a café just outside for parents to mingle. In addition, the ladies running the studio are incredibly lovely people too. Book there today: https://lordswooddc.co.uk/studio  
4. Bredhurst Village Hall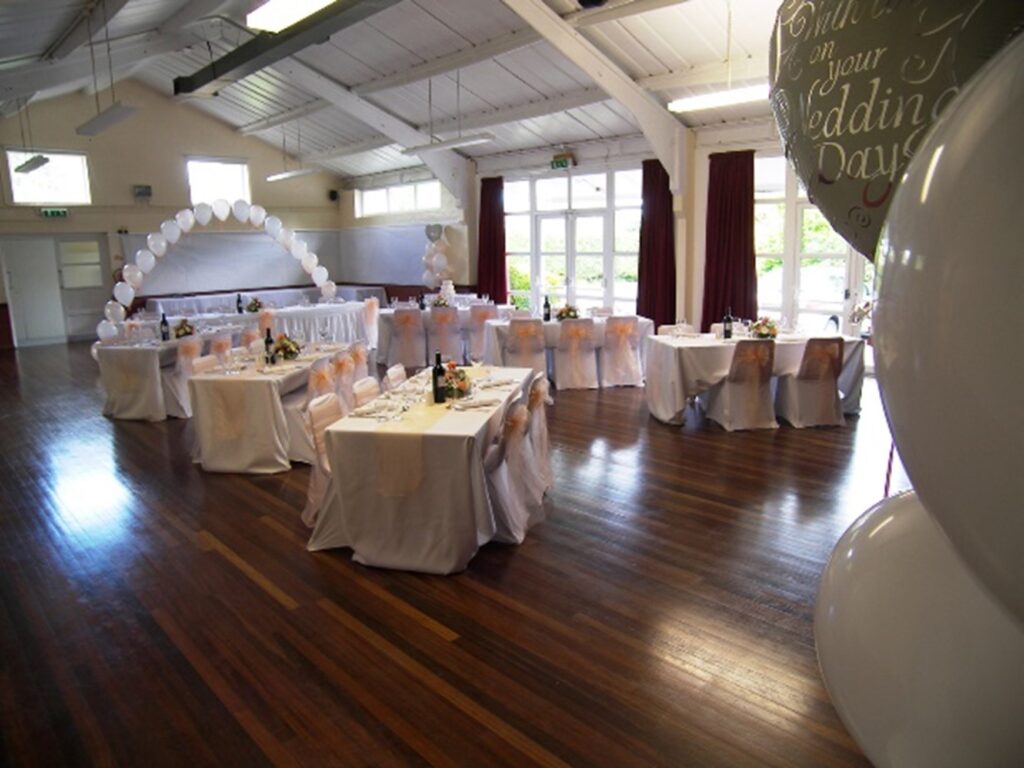 If you're looking for a super spacious venue, consider the Bredhurst Village Hall. It has a modern look to it, but still feels cosy. It has a huge capacity of up to 200 guests with ample parking, so more than enough for a children's birthday party. A refurbished kitchen and a garden outside for warmer weathers makes it the perfect princess party setting.
Wherever you book always ensure you book a timeslot an hour before and an hour after to give yourself enough time to decorate, and to tidy up! But, if you'd much rather have a party at home in your living room and save the hassle of decorating the hour before the party, Snow Princess Parties adapts our parties to fit in any size and space.
The Princess – Entertainers to hire in Maidstone
If you're unsure about how to tackle kids party games and maintaining the attention of 30+ kids, consider hiring a Professional Princess party entertainer. Hiring the hall and booking your party entertainer should be done hand in hand to ensure your entertainer has the availability for you.
Never booked with a company before? Are you unsure whether to trust them with such an important event? Read their reviews and testimonials, as well as understanding their policy on what happens with last minute cancellations. The last thing you need is the company you're relying on to run the party to cancel on you at the last second.
We, at Snow Princess Parties, would be delighted to supply you with an unforgettable princess party in Maidstone and surrounding areas. With over 300+ five star reviews for bringing truly magical characters to life, we're guaranteed to provide you with action packed entertainment suitable for both boys and girls from start to finish! Click on 'enquire' on the above bar to book a princess to hire in Kent at your next birthday party.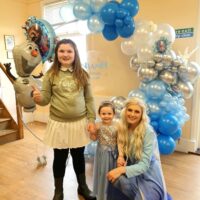 Time for Yummy Cake – The best cake businesses in Maidstone (and surrounding areas)
I'm not much of a baker myself, so have tried and tested some of the most amazing small cake businesses in and around Maidstone, for a bespoke cake selection. See below for some of my favourite and the best local cake makers in Kent.
1. Bake er cake – Maidstone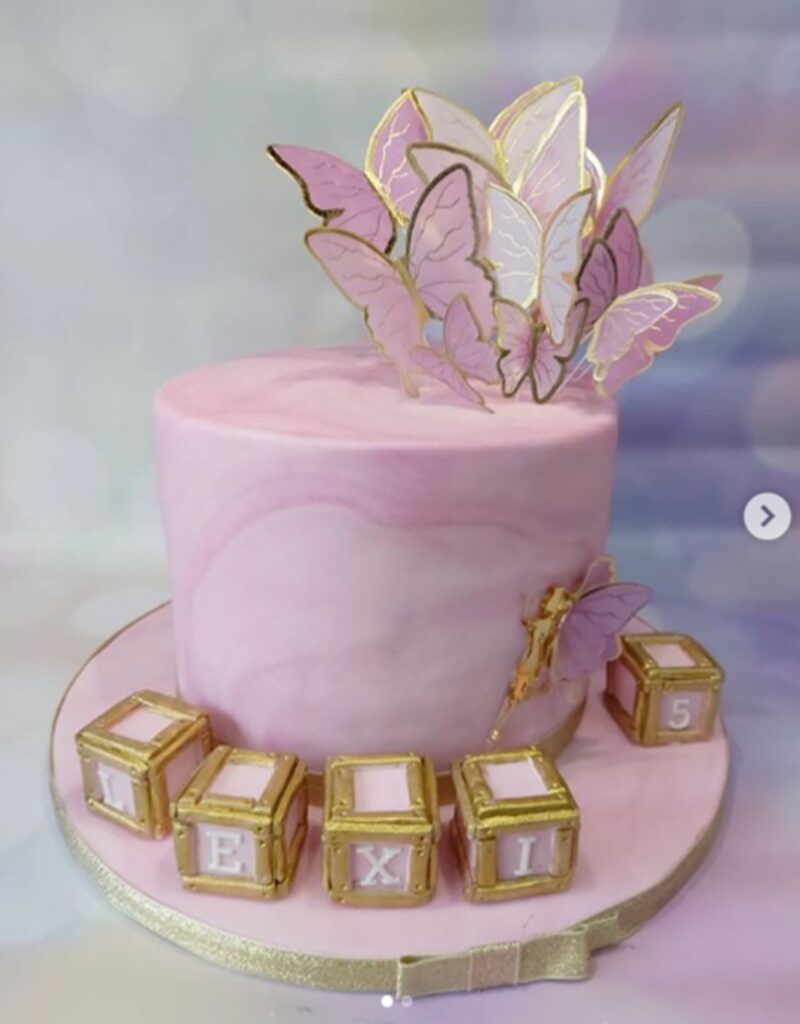 Based in Maidstone. Their cakes, cupcakes, cakesicles, cheesecakes and grazing boxes are made exquisitely. They offer different choices of flavour and fillings, each made unique for individual taste. I've seen them make just about every theme that comes to mind.
2. Orange Rabbit Cakes – Maidstone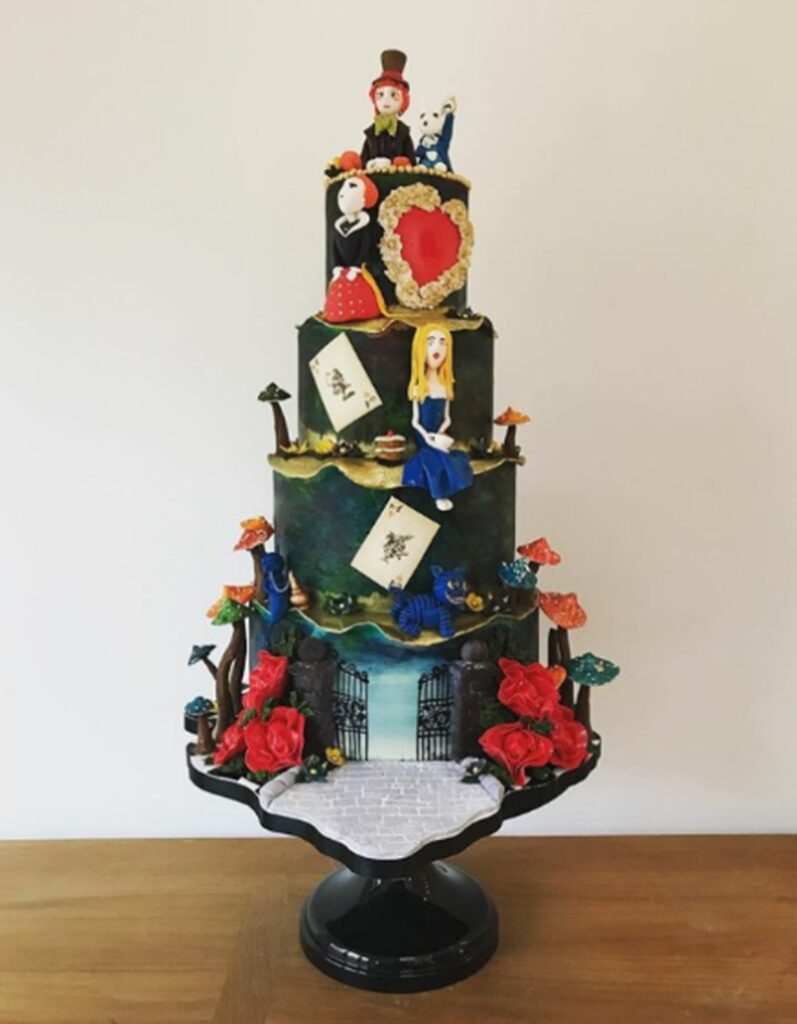 Contact Number: 07917713466
Honestly, just take a look at this cake and see how elegant it is! Orange Rabbit Cakes are the masters of luxury, handcrafted cakes intended to wow! They specialise in creating artistic, bespoke designs for a selection of occasions.
3. Chloe's Cakes – Larkfield
One of my favourite cake businesses in Kent, and cakes I have tested and tasted personally, I can't rave enough about Chloe's Cakes. Queen of the double barrel cake, these cakes are full of flavour, colour and energy. Perfect for a little princess's party. Pop her a message on her Facebook page @chloescakes11   
4. T-tray cupcakes – Rainham
Contact Number: 07826 853283
Not looking for a full cake? Wanting something a little different. What about a cupcake? Cupcakes are the perfect way to easily separate each cake into the guest party bags and means you're not rushing to cut the cake at the end of the party. My favourite local cupcake and cake business local to near Maidstone is T-tray cupcakes. Cakes for all occasions, pop her a message @T-tray cupcakes on Facebook or call 07826 853283 to ask about your cupcake enquiry.
So, there it is! Our checklist for how to put together the perfect princess party in Kent, Maidstone area. And don't remember, to take a minute to take a breath… as long as there's games, music and all things princess-ey, all the kids will have a blast!
If you're interested in hiring a Professional Princess entertainer in Kent contact Snow Princess Parties today or call Kelsey @07933206922 to book.