Whilst no one is allowed to talk about Bruno, everyone is talking about Encanto! Beautiful flowers, bright colours and songs you just can't help but sing along to, it's no wonder Encanto themed parties are so popular. Here is everything you need to know:
The birthday cake needs to be colourful to be in theme and could even have all the characters. If you're on a budget then you could always make one yourself and you could also get the kids being creative on the day by decorating their own cupcakes before eating them or taking them home.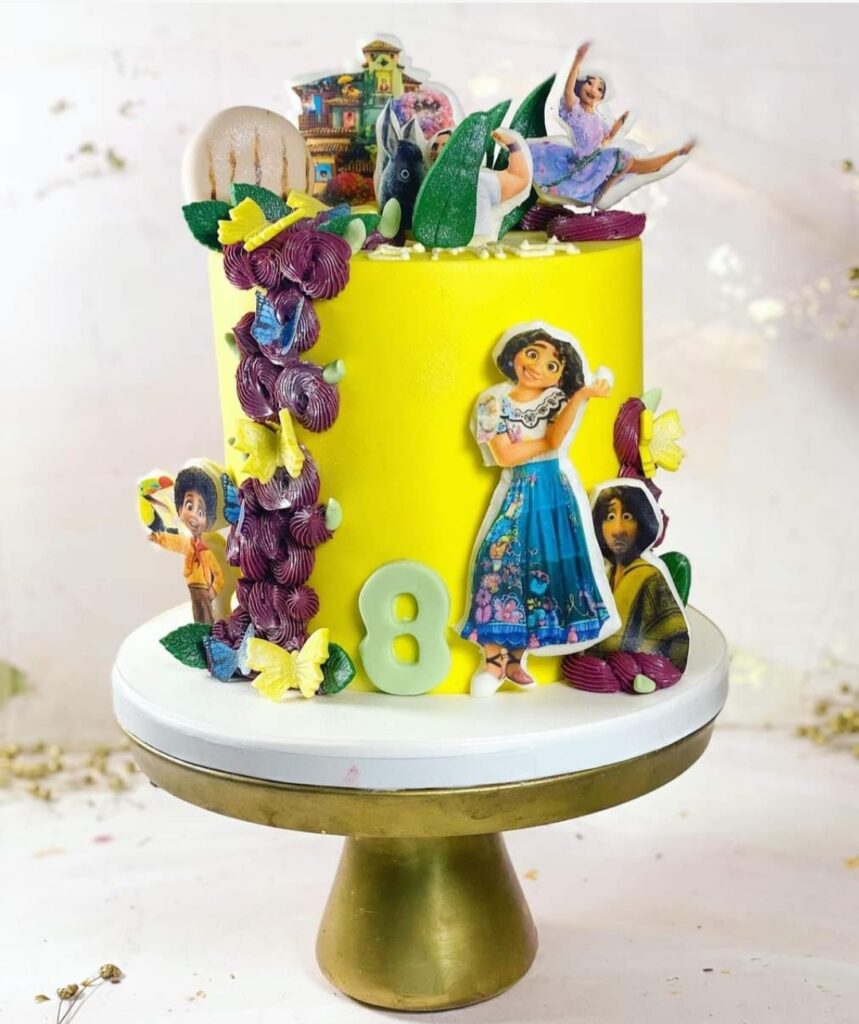 Snow Princess Parties are known for our action-packed parties and our games will make for the perfect Fiesta! You could invite Mirabel or maybe Isabella; and if you are looking to recreate the magic with some live singing, you can with Princess Safiya who not only looks like Isabella but also hits all the right notes.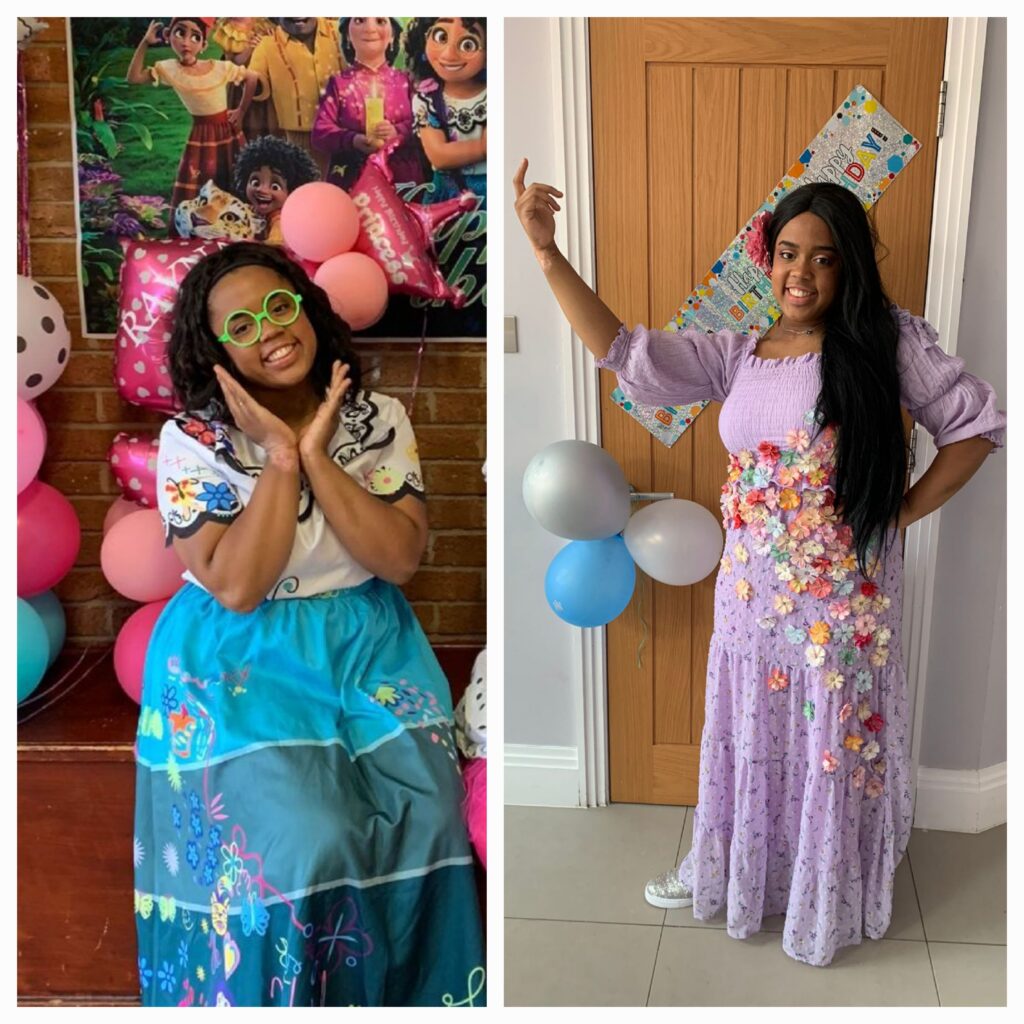 Whether you're looking to host the party at home or in a local hall, you can add a little magic and turn it into Columbia. Balloons are a great touch, they look awesome in pictures and leave the kids in awe, plus at the end of the party you can always offer them out if you don't want to take them home. Here are some of our favourite balloon arches, and you could also get the kids involved and make your own hanging flower decorations. Put some mini sombreros on the tables with bright coloured tablecloths and you're ready to go!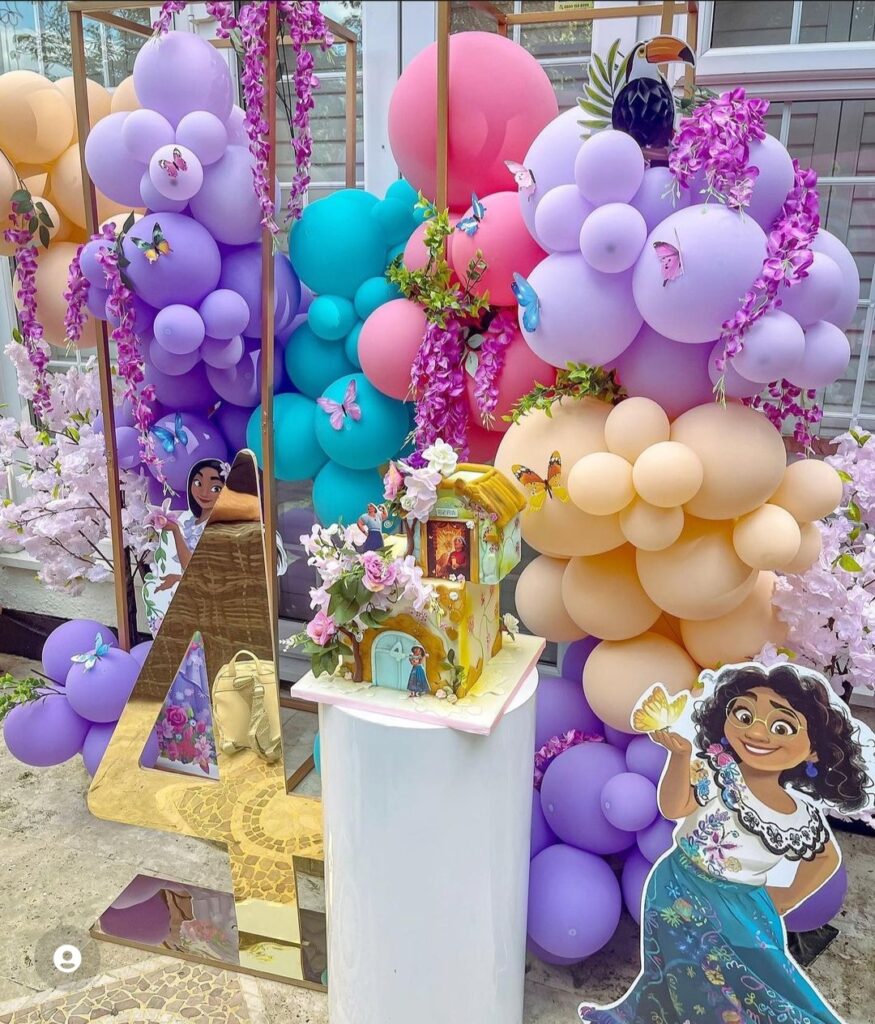 Some of my favourite goody bags are ones where you can create your own craft activity. Choose from popcorn, sweetie or floral necklaces. What we love about this is that it creates an experience for the children to go home and do, and then they will all discuss it the next day at school. It goes perfect with the theme, after all Encanto is all about what you can create.
Every birthday child wants to be their favourite character and they deserve to be! We all know that one day your five year old loves Frozen and the next day it's unicorns, so there is no need to spend a fortune. Online shopping websites are your best friend and after use you can either sell it on social media or pop it down to your local charity shop.
Now you're ready to start planning your party, here are my top tips:
Wherever you have the party, make sure you advise your guests and entertainment on parking provisions.
Take a lighter and matches to the party for the cake (you would be surprised how many people forget).
If you're having a party outside make sure you have shelter, it's needed for all weathers.
Get extra goody bags (even if they are not invited siblings may turn up).
Enjoy the party!
Magical wishes, the Snow Princess Parties team x