Come on Barbie, Let's Go Party! Looking to throw a fabulous Barbie Party? These Barbie party food ideas will surely leave your Barbies and Kens mouths watering with delight!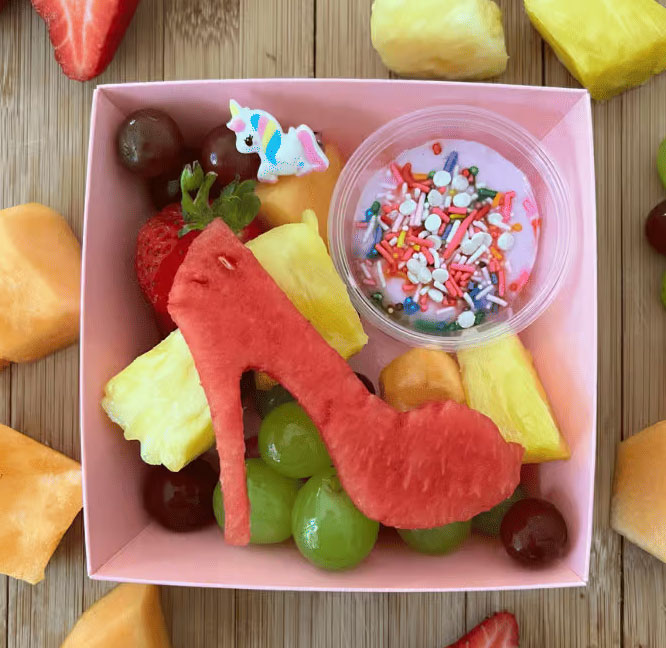 1. Watermelon Barbie shoes
The iconic high heel just got seriously yummy.
Make watermelon that little bit more exciting by making it Barbie's iconic fashionista footwear!
You could take a knife and carve these out by hand. Or just use a stencil (we won't tell!) Click here to get your stencil and turn your watermelon (and other fruits!) into a yummy and healthy Barbie-themed treat!
---
2. Barbie Jelly Doll
Jelly is sure to be a hit at any party, and this one is no different!
Pour the jelly into a mould– you can even use different coloured jelly for a layered effect!

Once set, pop your Barbie doll into the middle, and Wow! You'll have the perfect show-stopping jelly that everyone will love!
---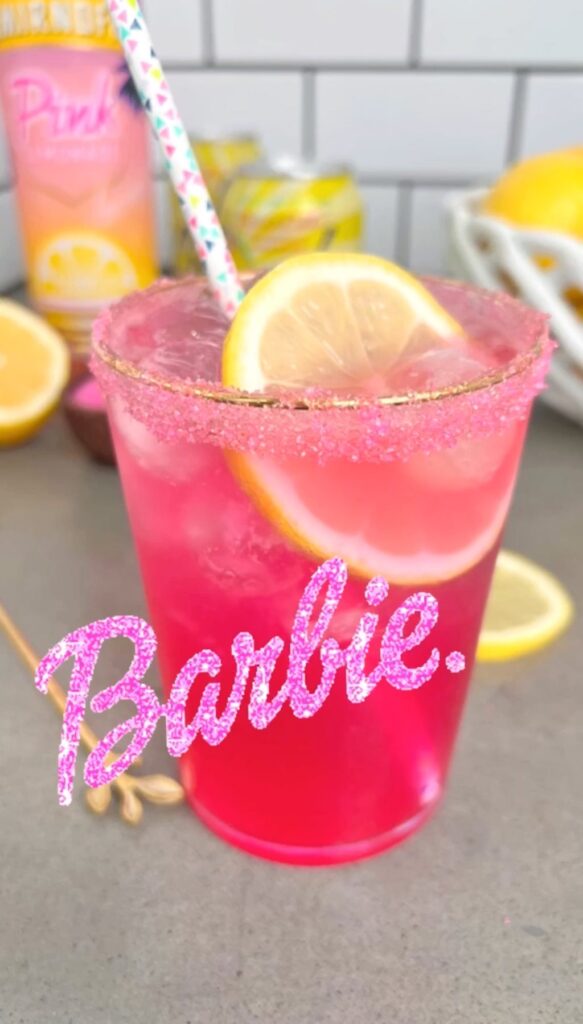 3. Barbie-tastic Brew
An essential to any birthday party is a refreshing drink, and this one certainly looks delicious!
All you'll need is watermelon juice, Lemonade, sparkling water, pink sugar, and pink edible glitter!
Wet the rim of your glass with water or honey and dip into the pink sugar

Add the watermelon juice, sparkling water and lemonade

Mix in some edible glitter to add that extra sparkle!
Why not add some pink straws and umbrellas on the top to complete the look?
If you're after an adult drink, you could always add some Malibu to make the Malibu Barbie Cocktail of dreams!
---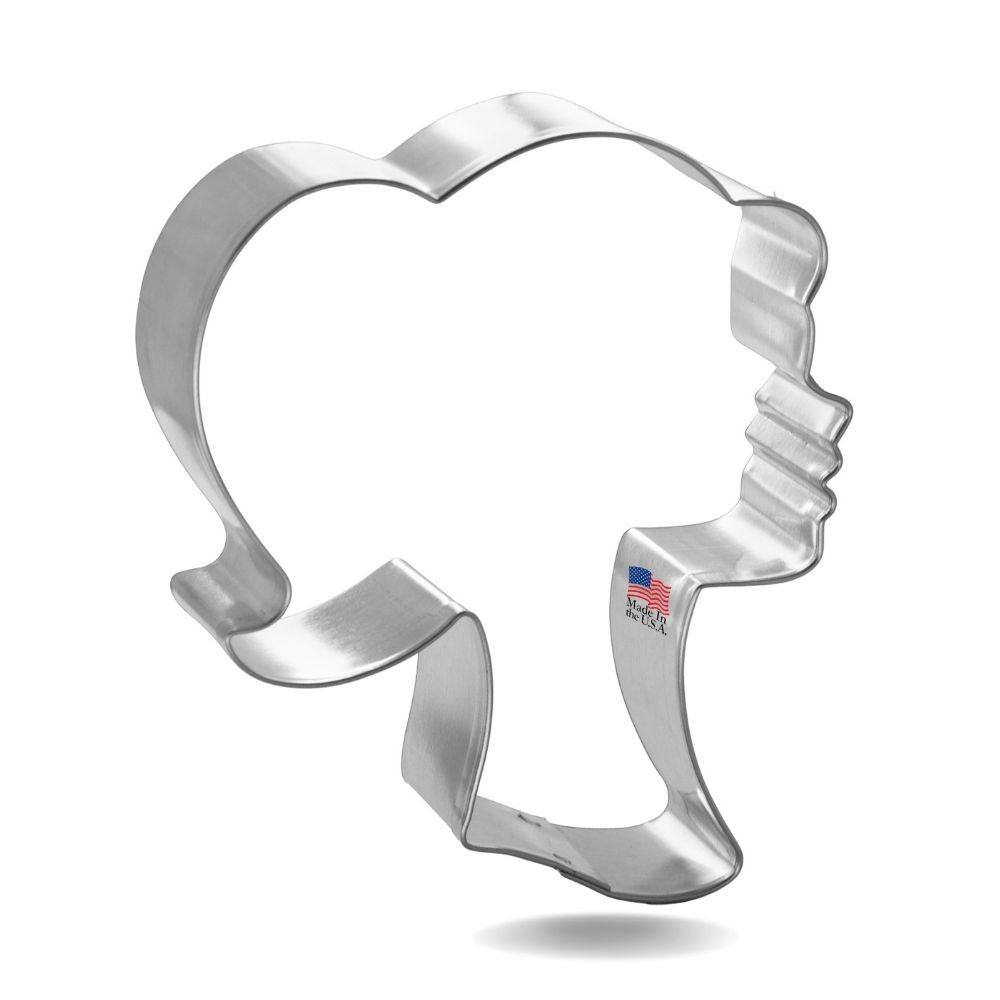 4. Barbie Head Sandwiches
To Barbie-fy your sandwiches, simply use cookie cutters to cut out Barbie-themed shapes. After all, why have a normal sandwich when you could have a Barbie one?!
Cutters can be found on Etsy here
You could also use them on cookies, fruits, or pizza! Why not try them on pancakes and have a breakfast fit for a Barbie Princess?!
---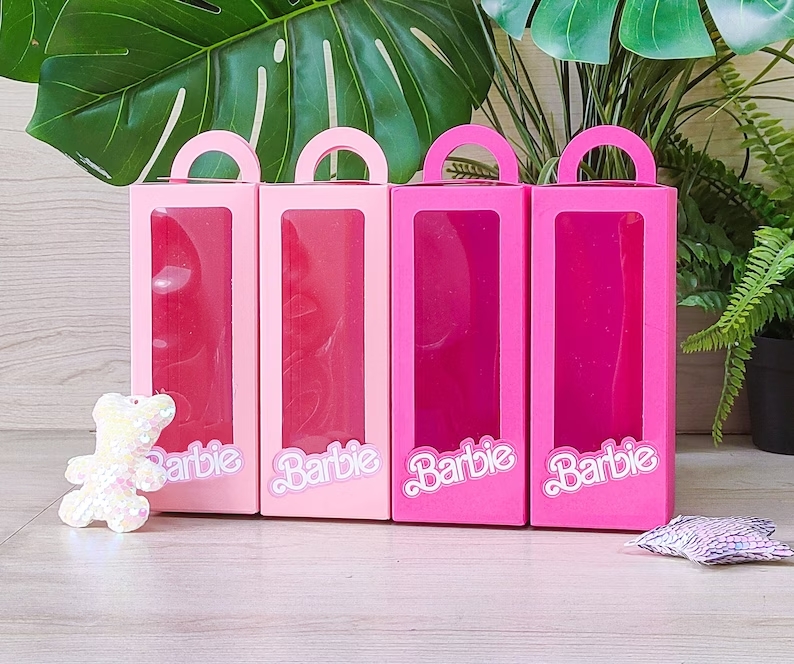 5. Barbie Box Delights
If Barbie's not in her Dreamhouse, she's most likely in her iconic box! This is the perfect way to serve Barbie-inspired treats and look stylish while doing it!
Simply purchase some Barbie favour boxes and fill them with Pink snacks! Macaroons, strawberries, marshmallows, party rings, and pink wafers are just some of the delights you could include!
Place these at the party food table for lunchtime fun, or give them out as Party favours at the end of the celebration! (a great alternative to party bags!)
---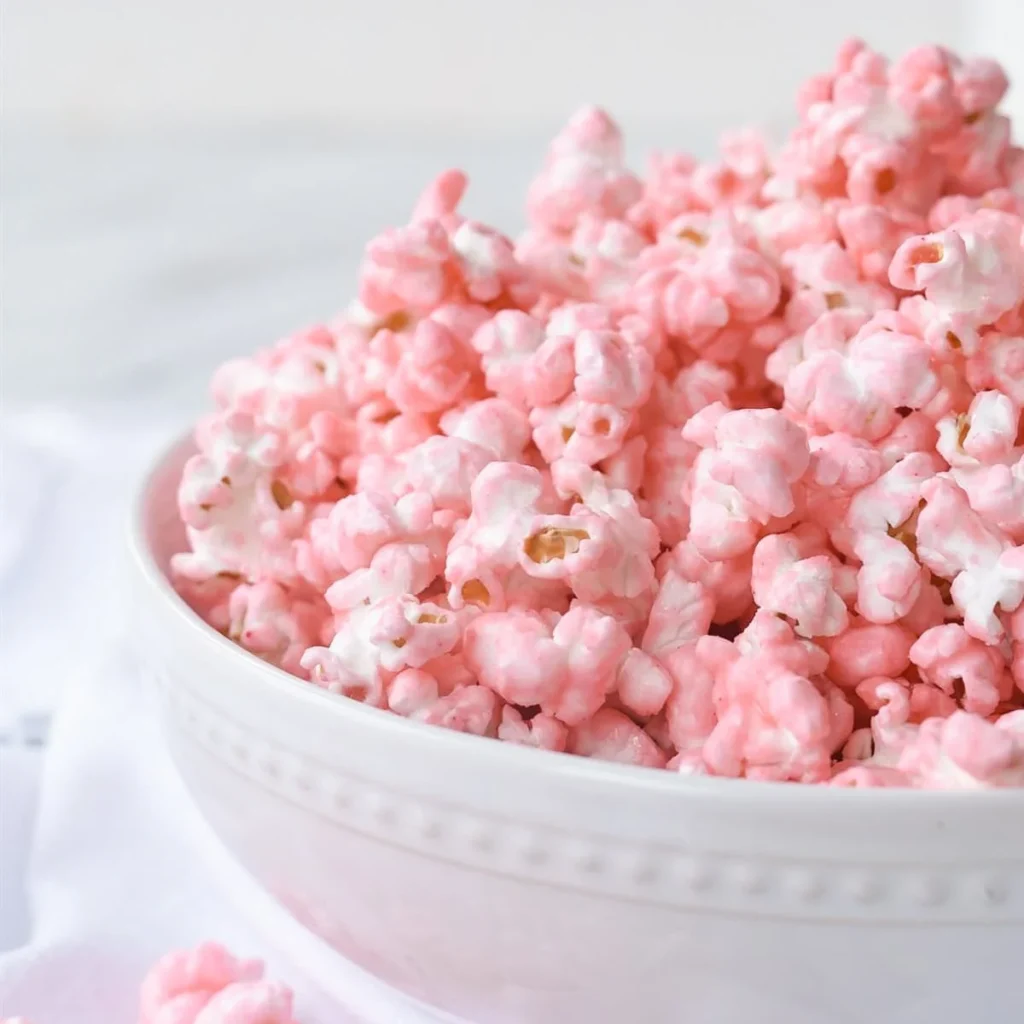 6. Pink glittery popcorn
Is there a way to make popcorn better? By making it pink and glittery, of course! To achieve this Barbie-inspired snack, simply mix edible glitter and food colouring mist with popcorn, and viola- You have the perfect Barbie Popcorn Treat!
---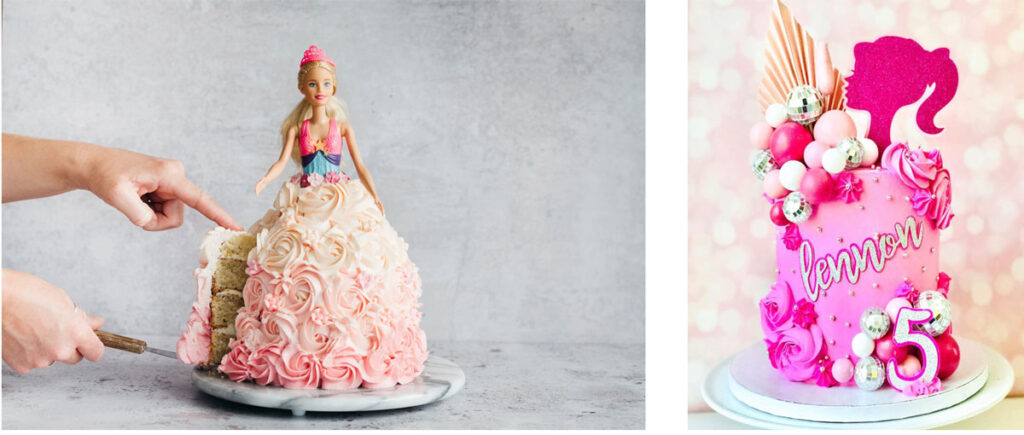 7. Barbie Birthday cake
The centrepiece of any party food table is, of course, the Birthday Cake!
You could use your jelly mould to make the perfect Barbie Dress birthday cake, or purchase a plain pink cake and decorate it with edible glitter, macaroons, candy floss, and disco balls! Or, if you'd prefer to leave the cake-making to someone else, you could always go to your local bakery for some assistance!
---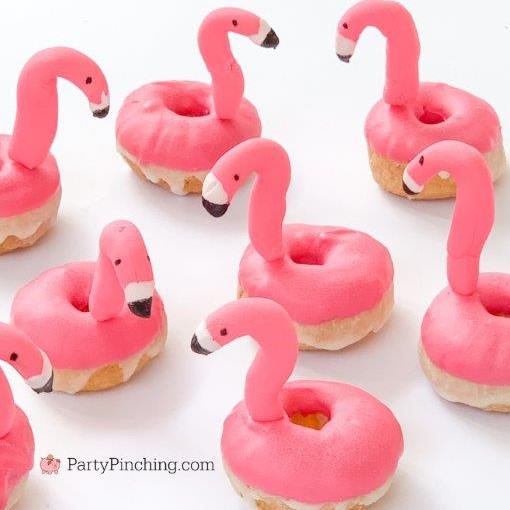 8. Flamingo Donuts
How cute are these Flamingo Float Donuts! All you'll need is pink-iced mini doughnuts, pink fondant, white chocolate, black edible marker, and some toothpicks!
Shape the pink fondant into the flamingo's head (like a candy cane!) and push a toothpick into the end

Dip the beak into melted white chocolate and let it dry

Use a black edible marker to do the details

Use the other end of the toothpick to place into the donut
And that's it! You've got yourself some fabulous-looking mini flamingo pool floats!
---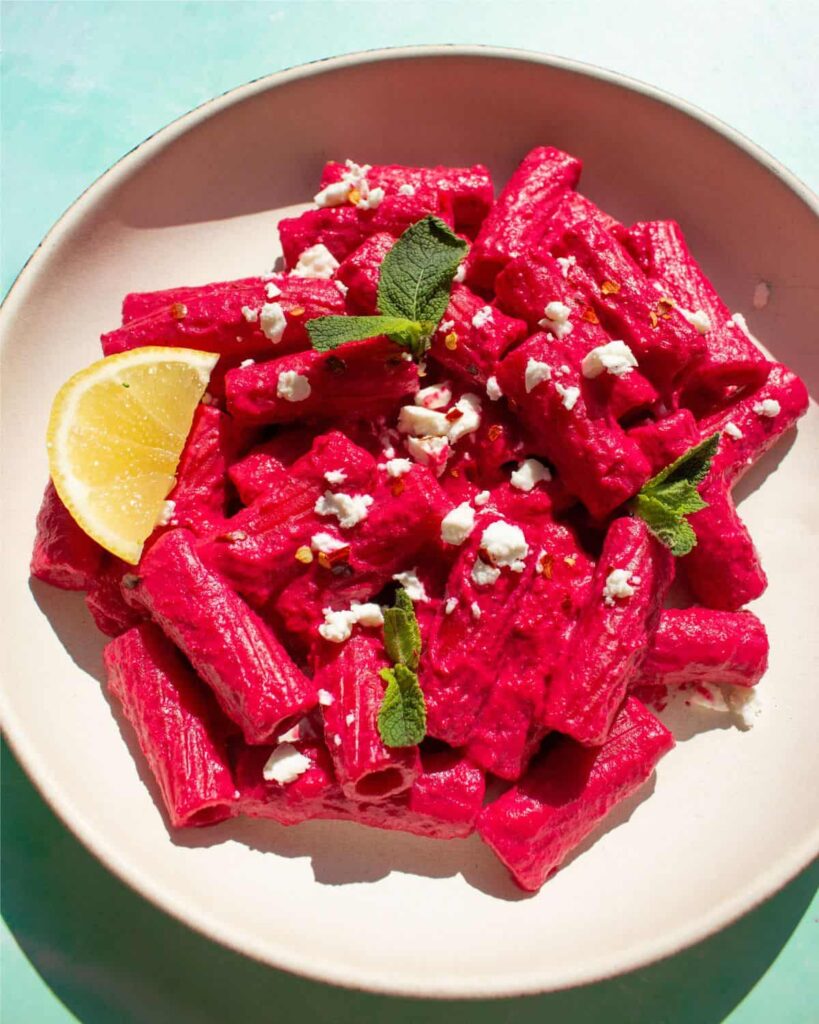 9. Pink Pasta
Why eat normal pasta when you could eat PINK pasta?
We're on a quest to make everything pink, and that includes carbs. Simply add blended cooked beetroot to pasta to make a quick and easy dish that Barbie herself would love! It's delicious (and full of nutrients, too!)
Feel free to add in any extra ingredients you may fancy- like feta, celery, or carrots to bulk out the dish!
---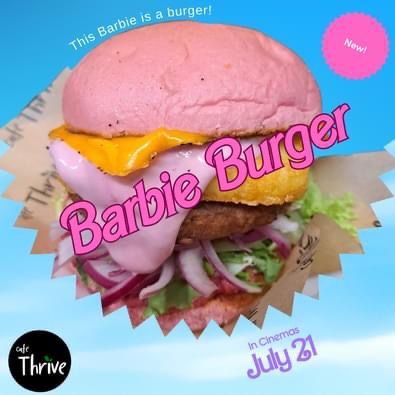 10. Pink Burgers
Normal burgers are out, PINK burgers are in!
Check out this limited edition Pink Vegan Burgers from Cafe Thrive in Southampton- don't they look delicious!
To recreate the pink burger look at home, simply purchase beetroot burger buns from a supermarket and use some beetroot juice left over from your pink pasta in the burger sauce!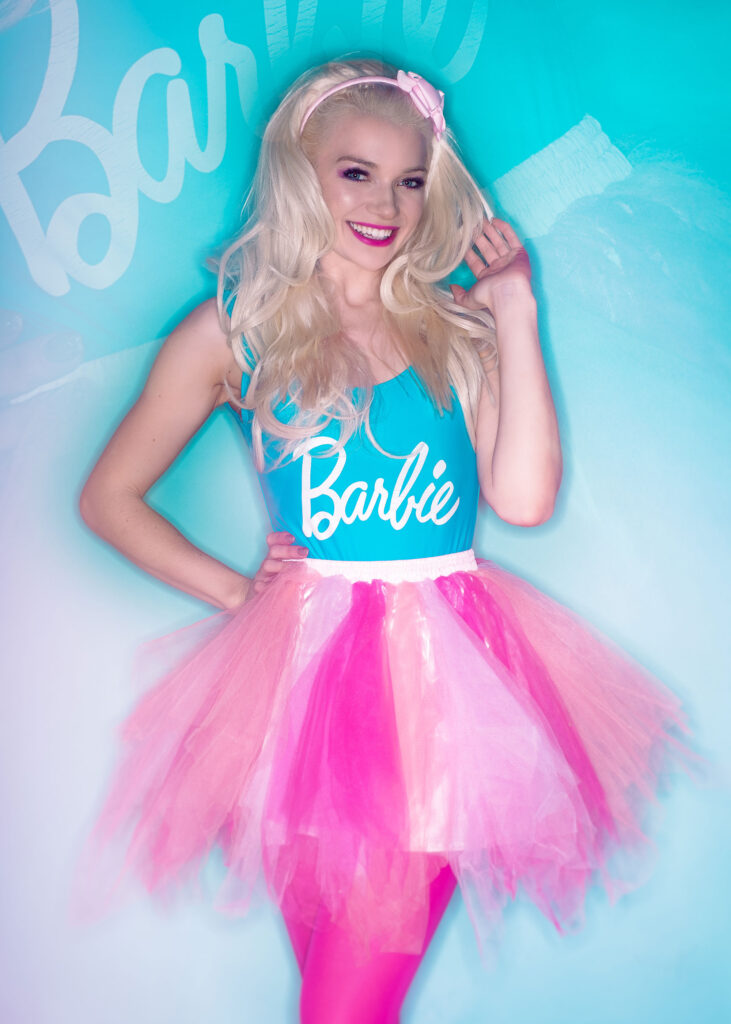 Fancy throwing the ultimate Barbie party? Get in touch today to hire your very own Barbie entertainer so you can sit back, relax, and enjoy some Pink popcorn and Birthday Cake!
Burnham princess parade, princess show at Burnham park hall, free princess show, princess event, the princess parade at Burnham, princess parade, Burnham Park hall singing princesses