Let us take you to a magical kingdom under the sea! Our Mermaid princess will give your little boy or girl the most incredible party, providing them with memories to last a lifetime.
Wearing a specially designed, sparkly, high-quality mermaid costume, our highly-trained entertainers will lead your party guests in unique party games to show them how fun life can be under the sea! We believe that princesses should be as fun as they are gorgeous, so your Mermaid princess will don her sparkly trainers (underneath her tail!) and host a high-energy party that is both exciting and magical. Stress-free parents are our favourite parents, so we let you decide whether to join in with the party games or watch and take pictures – we want you to enjoy the party as much as your child. Speaking of whom, the birthday prince or princess is always the most important royalty in the room, so we give them extra-special attention to make sure that their birthday is truly memorable.
Party Info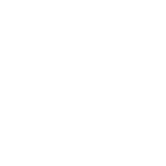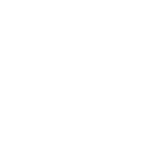 Set up:
20 mins before party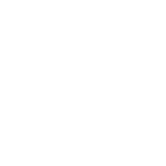 Pack Up:
15 mins after party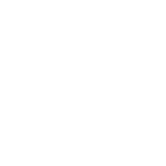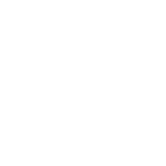 Food break:
Halfway through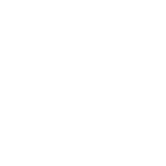 Max Attendance:
25 children*
*For larger parties, you will require an additional entertainer. Just let us know if this is the case!
Party Structure
Once upon a time…
A Mermaid swam up from the sea! Your magical entertainer will arrive all dressed and in character 20 mins before the start time of the party to set up ready. They will greet the birthday child with a bespoke Snow Princess Parties Crown to make them feel truly special.
This is the perfect time for the birthday child to bond with their favourite character and become best of friends before all the other guests arrive – and to get pictures before costumes go a bit awry!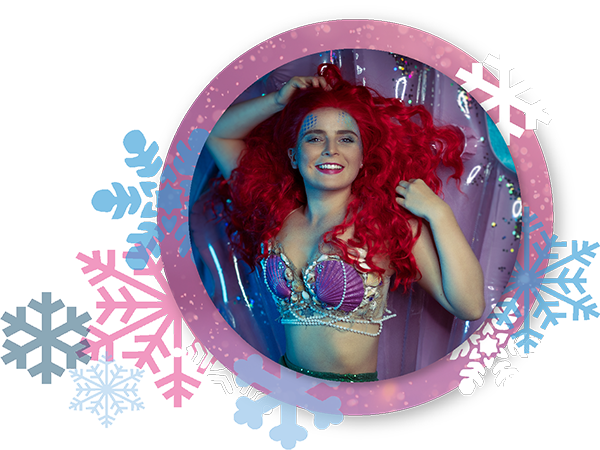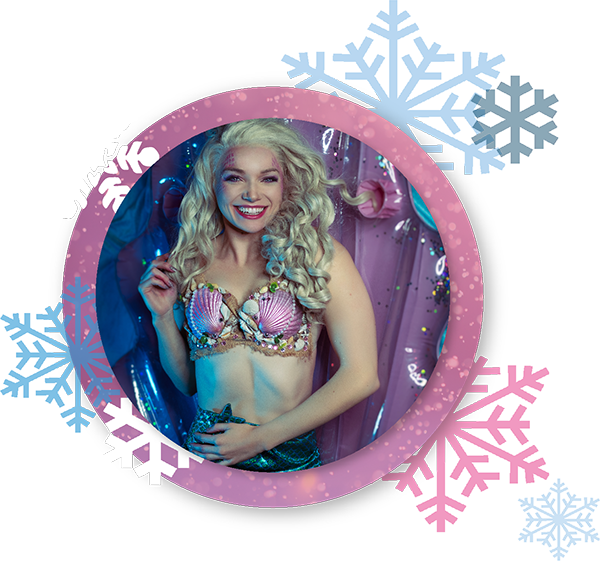 Let the magic begin…
With some specially-chosen fun background music playing, your entertainer will greet the party guests in character and complete personalised glitter tattoos as the perfect ice-breaker. 
This gives each child one-on-one time with the entertainer before they get the party started – perfect to help any shy little ones to feel comfortable!
"Nothing is better, down where it's wetter – under the sea!"
Time to get the party started! Your Mermaid will keep everyone totally entertained with her magic powers – also known as imaginative and age-appropriate party games. Parents can sit back and enjoy the fun, or join in if they wish!
Let the feast begin!
We'll then take a 30 min break for the party food – provided by parents. Your Mermaid will use this time to catch up with glitter tattoos for late arrivals, pose for photos and chit-chat with the children in character. 
Then, cake time! The Mermaid will help with the birthday cake presentation, ensuring you nab the rare opportunity for a group photo and helping to organise so that everyone (hopefully!) starts singing at the same time!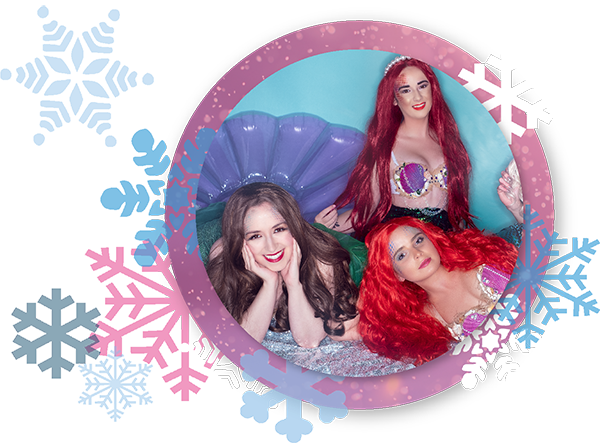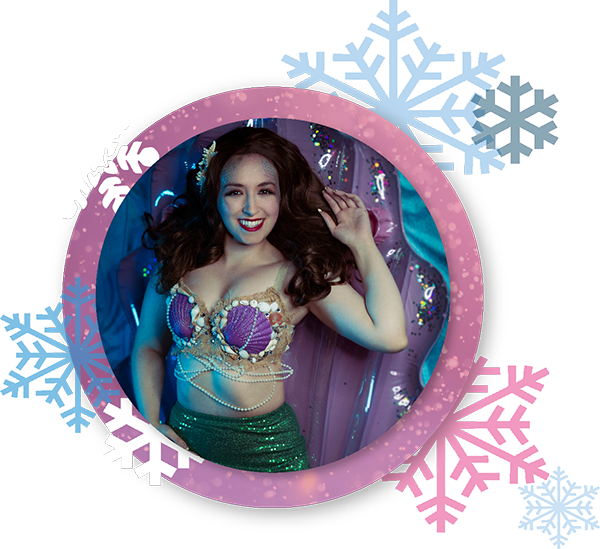 Happily ever after…
Then it is time for the last bit of fun! The last 30 mins of the party the Mermaid will lead more super exciting party games. 
All good things must come to an end, but we make saying goodbye fun with a magic snow birthday wish – unique to Snow Princess Parties. The last five minutes are the perfect time for photo opportunities with the princess. Then, we'll say farewell and see you next time!
We make your dreams come true!
All our parties include:
Highly-Trained, DBS-Checked Performers – often with a performing arts background

Powerful Sound Systems – Playing the latest chart hits and movie favourites!

Professional PA Equipment – Helping us keep everyone engaged!

Specially-Designed, Adaptable Party Games – For boys, girls and adults!

A Magical Gift for the Birthday Child – So they feel special on their birthday!

A Prize for Every Guest – Everyone's a winner! Non-edible due to allergies. 

A Bubble Machine – Somehow, nothing is more fun!

"FREE Party Invitations" – Download your invites here.

Optional Snow Machine – An extra-special, exciting addition for £15; always a hit!

Environmentally and Vegan-Friendly – We use biodegradable glitter and limit plastics!




Your wish is our command!
All we need from you is:
The Party Venue (it can be at a venue or at your home)

The Party Food

Any Decorations

A Working Power Socket

The Guests!
For any more information, check out our FAQs or get in touch.