Princess Safiya's parents always knew that her vivacious and gentle demeanour would lead to her working with children in some capacity. Well, look at her now mum and dad! Safiya gets to live her best princess life as the Director of Snow Princess Parties, Surrey.
The fairy tale all began whilst Safiya was studying musical theatre at drama school. She stumbled upon a job advertisement that contained all the ingredients that she loves: dancing, singing, acting, dressing up and entertaining children. Flash forward one year, and Safiya is in her dream job, looking forward to work every single day. Whether she is dressed up as a unicorn, mermaid, fairy, or Moana… being a princess never gets old!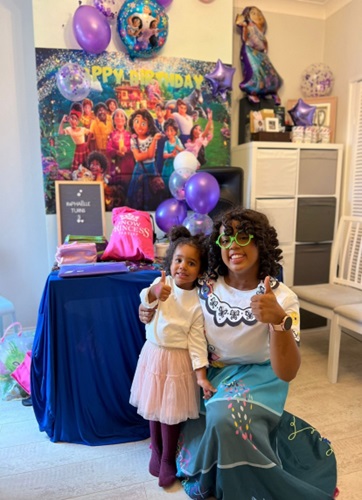 Things took an exciting new turn with the release of Encanto in November 2021. The hit movie brought us a super fun soundtrack (yes, 'We don't talk about Bruno' is still stuck in our heads); a beautiful storyline; and most importantly, a whole array of new characters!
Fan favourites like the lovable Mirabel and flower princess Isabella made their Snow Princess Party debuts, with Safiya up front and centre. With her curly hair, big smile, and booming singing voice, you will always find Safiya singing and dancing to the Encanto soundtrack at a party!
.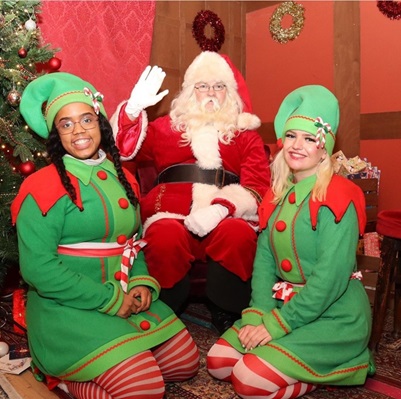 The wonderful thing about Encanto is how it has brought diversity to the princess scene, along with other films with non-white princesses like Moana, Tiana, Jasmine, and Pocahontas. We are so excited to have Princess Safiya represent these characters and to provide princesses that all children can identify with.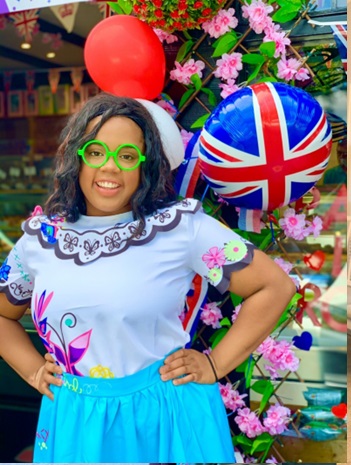 Safiya's energy and spirit never fail to capture the essence of your children's favourite characters, and she always puts her all into every party. We all know that 'We don't talk about Bruno 'is going to be an integral part of your child's next birthday party, so why not invite Mirabel or Isabella for a dance and a sing-along? If you live in Surrey, book with Safiya today!
Safiya@snowprincess.co.uk