Snow Princess Parties Buckinghamshire
Shannon looks after parties in Buckinghamshire and brings a true sparkle to every children's party she runs. Whether she is using her superhero powers or bringing some princess sparkle to the party, you can be guaranteed that this will be a party your child never forgets!  Covering parties in Aylesbury, Great Missenden and surrounding areas.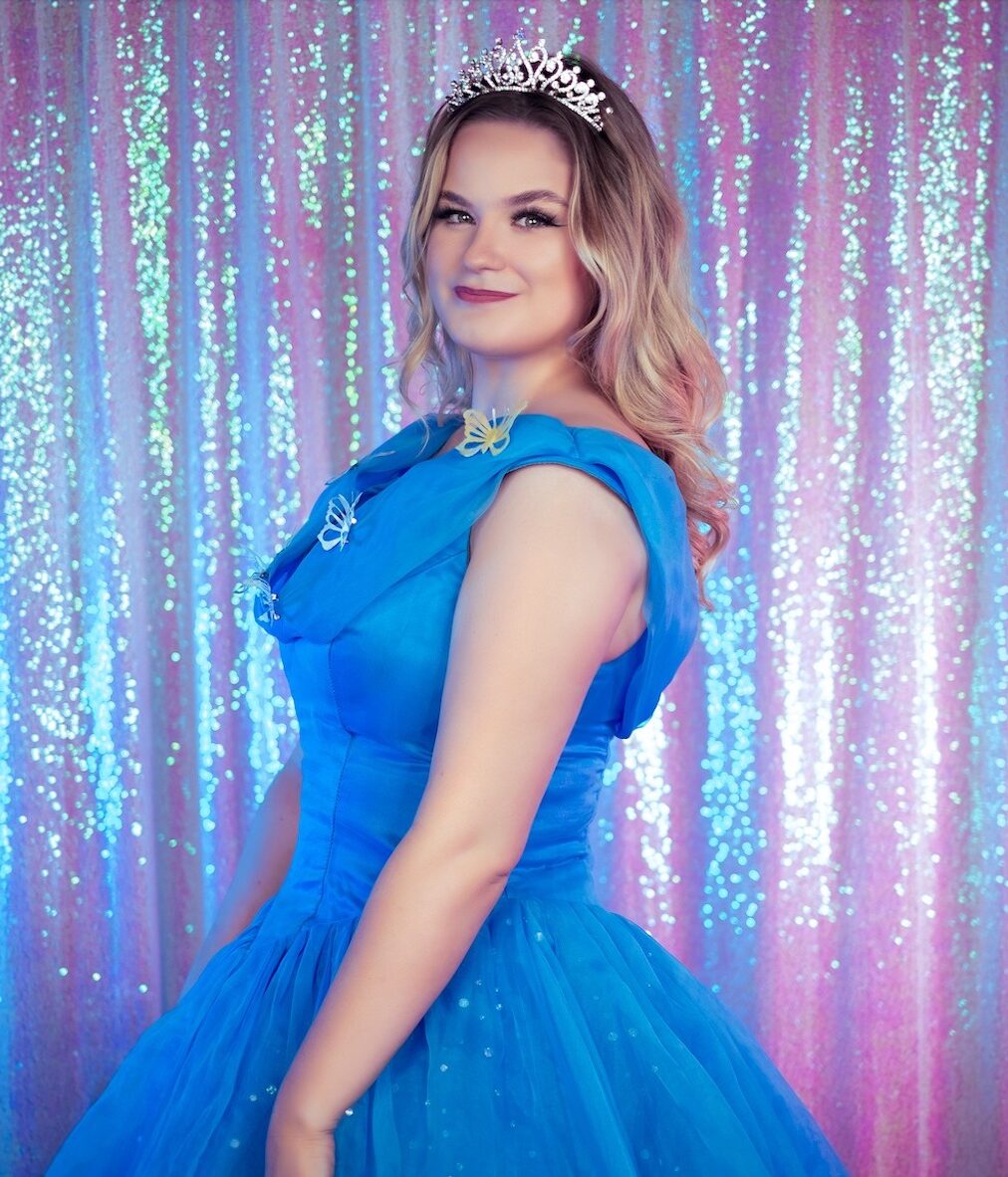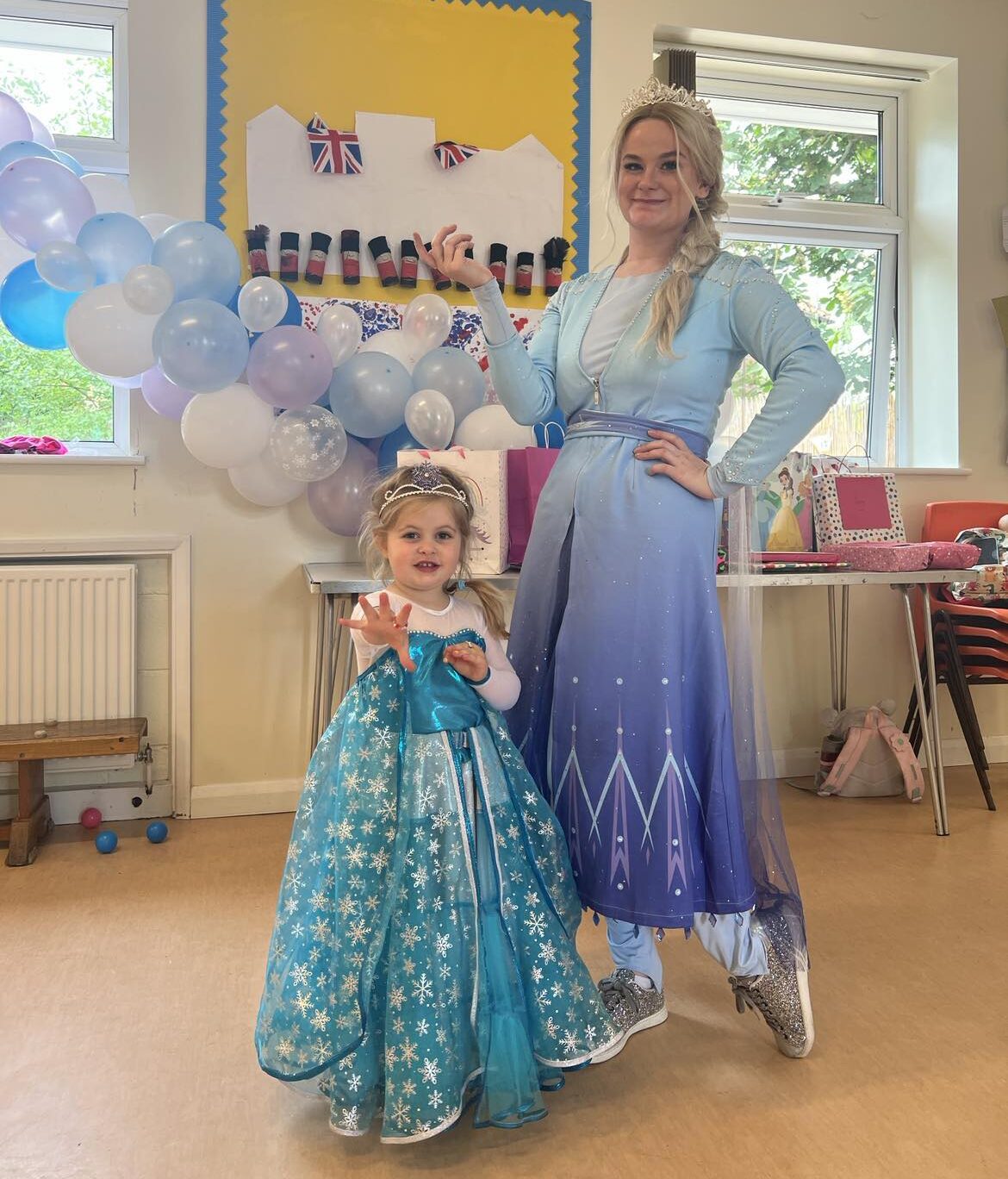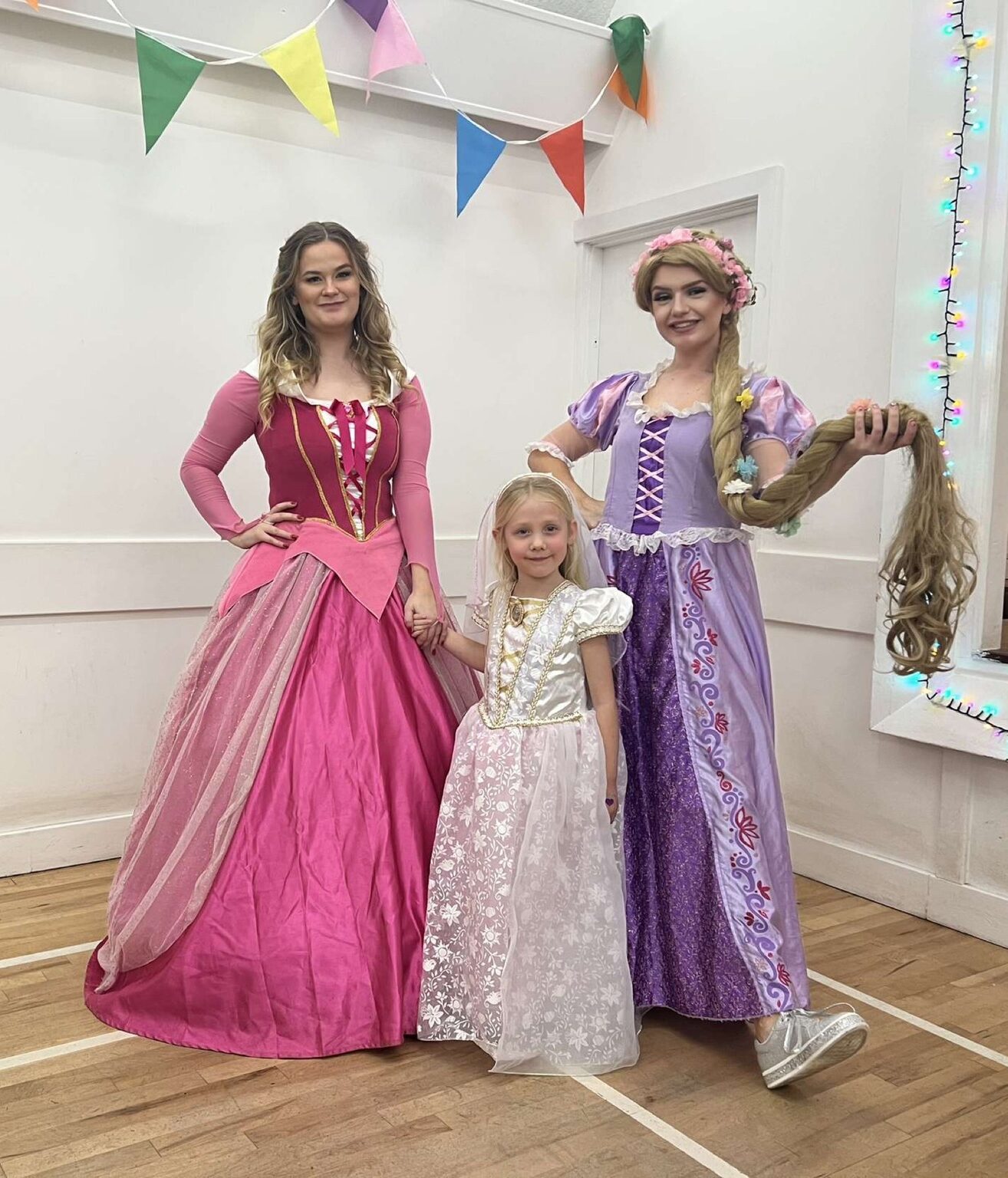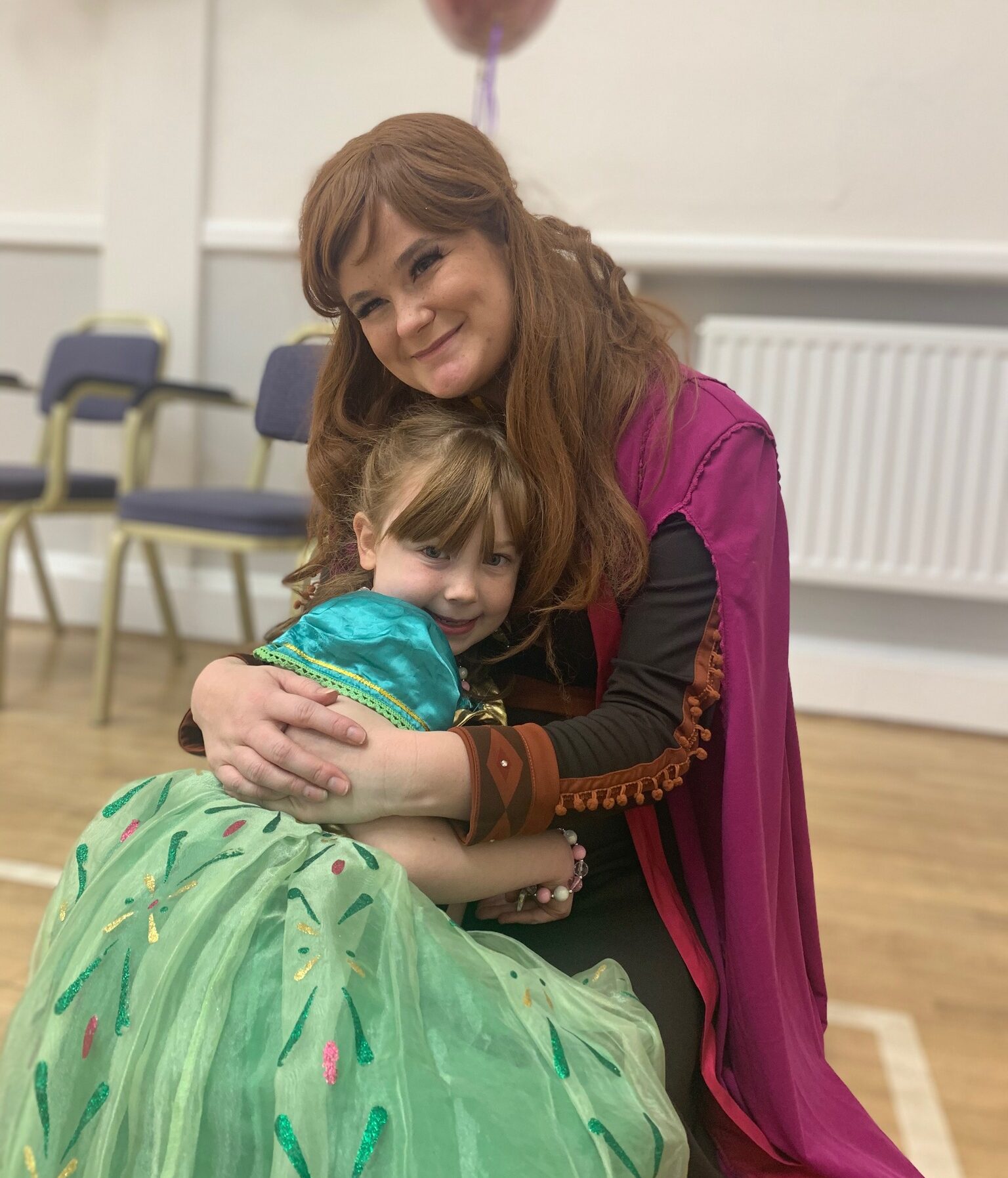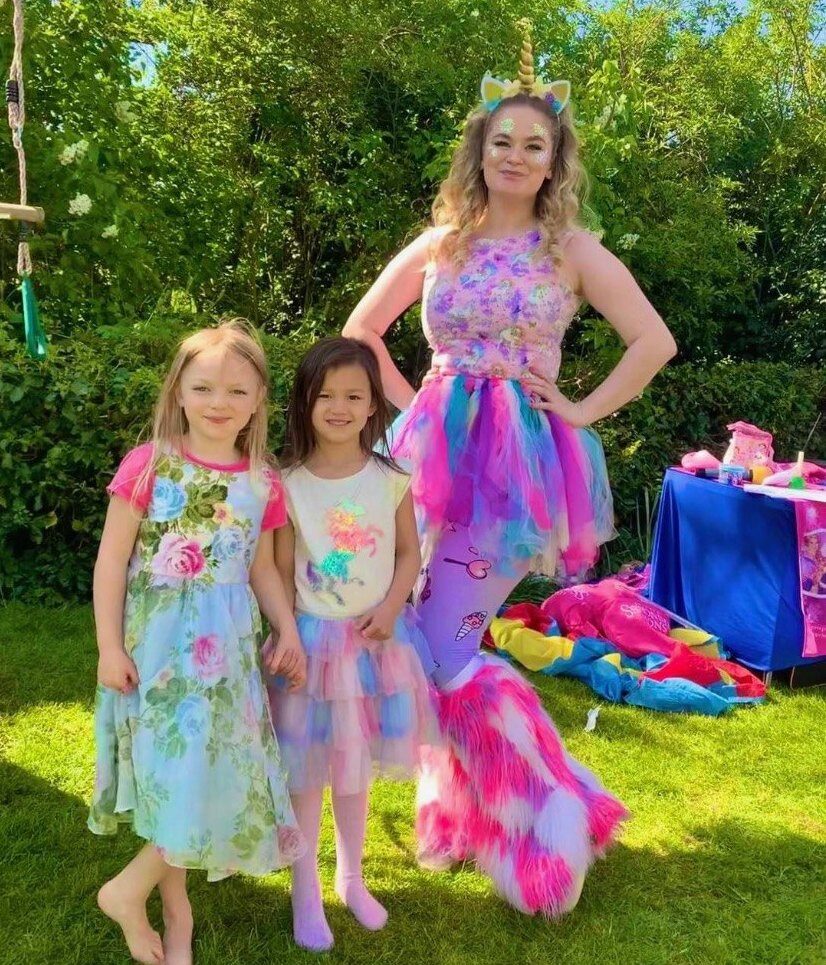 Hello lovelies! I have been with Snow Princess Parties since 2021 and love bringing these beautiful characters to life. Making your little one's dream come true is my favourite thing in the world!
I absolutely adore being a princess. Delivering fast paced, action packed parties filled with nothing but joy and happiness, gives the kids (and grown ups!) an unforgettable experience.
I have worked with children for years leading acting workshops and babysitting, and never get tired of seeing their face light up when they get to play their favourite game.
I also have a passion for writing and acting. I have just graduated with a Masters in Playwrighting and have a BA in Performing Arts. I self produced one of my plays at a London theatre.
With children and performing at the heart of my passions, this job is the perfect fit! After all, who doesn't want to do the Hokey Cokey and eat some birthday cake?!
To book a party just give Shannon a call on ‭07548 915160‬, or fill in our enquiry form below.
We look forward to making your party a special day to remember!

Our Reviews
"A truly magical day"
Princess Shannon thoroughly entertained 20 children at my daughters 7th birthday party. She even incorporated the grown ups in some games and everyone had a great time.
Vanessa – Trustpilot
"Princess Shannon was amazing"
Princess Shannon was amazing for my daughters 4th birthday. My daughter had the absolute best day and loved having a snow fairy princess at her party. She had the biggest smile on her face all day! It was all organised so well and the children were fully engaged throughout the whole party – thank you so much!!
 – Trustpilot
"I would thoroughly recommend a princess party!"
I would thoroughly recommend a princess party – we had the 'REAL' Aurora come to our house and she was everything we could have asked for and more. Nothing was too much trouble and the girls were so happy to see and play games with her. Thank you so much, our little girl was chuffed to bits
Kerry – Trustpilot 
"Review of Snow Princesses"
Heather (princess Elsa) and Shannon (princess Ariel) entertained my 4 year old daughter (and her family and friends) brilliantly. They were contactable before the party and helped with our party requirements. On the day, they came early, were so helpful and were fantastic party hosts! Thank you so much, I am so glad I booked Snow Princesses. It really was a party to remember x
Purni – Trustpilot 
"Brilliant!"
Princess Heather and Princess Shannon were so brilliant in running my twin daughters 4th birthday party. All of the children (and parents) loved it and we had so many positive comments afterwards. It was such good fun. Thank you so much for such a fabulous event!
Natalie – Trustpilot 
"Amazing princesses!!"
Thank you so much to Esther & Shannon (Bella & Cinderella) for hosting an amazing party for my daughters 6th Birthday. They entertained all the children for 2 hours with fun games, singing, dancing and sat with them while they had food and cake. Highly recommend Snow Princess Parties!
– Trustpilot





Booking Form
Best Children's entertainer bucks
Buckinghamshire best entertainer
Beauty and the beast princess
Best ever children's entertainment bucks uk
Best children's party company
Super fun dancing games all prizes included
Birthday crown for birthday child
Meeting your favourite real life princess
Disney Princess come to life
Children party 3-8 year olds
Best Disney Princess ever
Princess dancing party kids
Princess party games kids
Best children's entertainer