Meet Our Buckinghamshire and East Berkshire Entertainers!
Our Buckinghamshire and East Berkshire Princesses (and Superhero!) host children's parties in areas from Windsor, to Maidenhead, Slough, High Wycombe and more. They are an extremely talented and varied team, bringing their vast array of skills and personalities into the characters they portray. Their love for fairy tales and children's characters, their comprehensive acting experience, and their incredible energy and positivity allows them to truly bring magic to every party they lead. The team is led by Regional Director, Heather.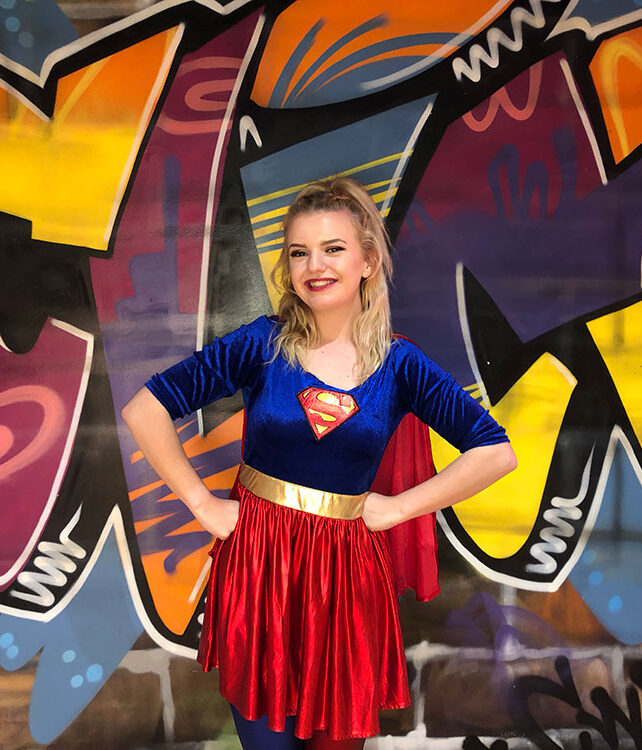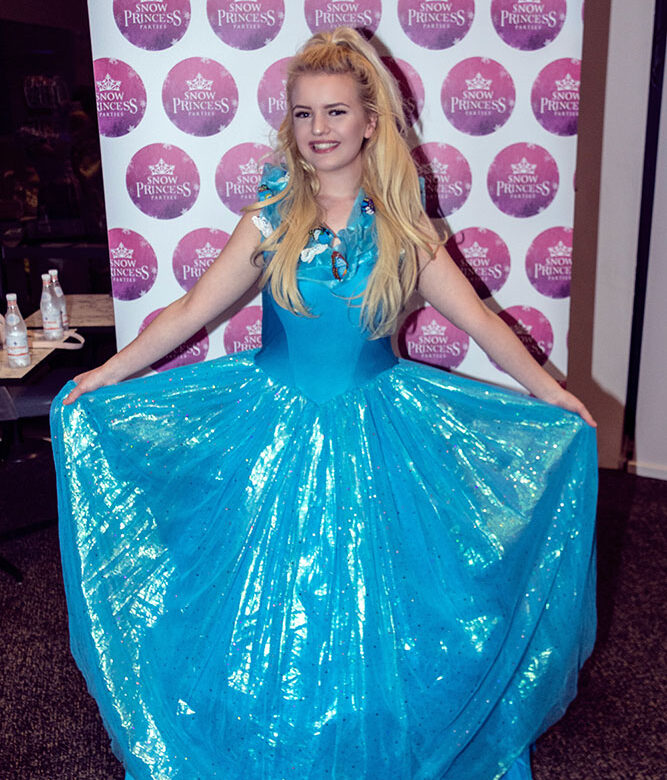 Regional Director of East Berkshire and Bucks
Hello everyone! I have been an entertainer with Snow Princess Parties since 2019 and love bringing smiles, laughter and magic to ensure children have the best birthday parties imaginable.
I love everything about being a princess, from the hair and makeup right up to seeing a little one's face light up as you enter the room, the excitement of being their favourite character never wears off!
From a young age I have loved performing on stage whether this was in ballet shows, musical theatre shows with the Wycombe Swan or more recently singing at events and local festivals.
Alongside this I also have a passion for sports and have just graduated from university with a Sports Therapy Degree.
If you'd like to book a party or have any questions, just give Heather a call on 07528069761, email or fill in our enquiry form below.
Meet the Bucks and East Berks team

Makeup Artist Ani gives you the wow factor the minute she walks in the room; you won't catch this princess without a full glam look! As well as looking like the perfect princess; Ani has previous experience in children's education. Being very creative, Ani is one of our princesses who can face paint.
Gentle, smiley and elegant, children do not struggle to see the magic in Princess Ani!

Georgia was Head Girl at Sir William Borlase and is currently taking a gap year before attending Birmingham University. Georgia makes a beautiful singing princess, having achieved a Grade 8 in piano and singing, a diploma in singing and also a Grade 8 in musical theatre in production. Georgia has plenty of experience with children as she etnjoys teaching them to play the piano. In Georgia's spare time, she does Brit Youth Music theatre projects in the summer, singing with the Taplow choir and a bit of touch rugby!

Cassie has recently graduated from a degree in drama. She has previously worked at a nursery and is passionate about working with children; combine this with her flair for the performing arts and you have something truly magical!
Cassie enjoys reading in her spare time, just like another certain princess we know… AND she has a beautiful singing voice.

Bea studies "Police Studies and Criminal Investigation" at University. She spends her spare time playing netball, being Captain for her uni team.
Bea's calm and gentle mannerisms fit beautifully with her princess role, which naturally draws the children in to all the dancing and entertainment.
She absolutely loves Trollz and her favourite is of course Princess Poppy!

Shannon is an actor, playwright and Disney enthusiast. She has recently graduated from Buckinghamshire New University with a First Class Honours in Performing Arts, and has worked with children from a young age leading acting workshops and also babysitting. She loves everything about her job. Shannon's favourite thing has to be the kids' faces when you arrive. After all,  there's nothing like being five and seeing your favourite princess walk through the door!
To book a party just give Heather a call on 07528069761, or fill in our enquiry form below.
We look forward to making your party a special day to remember!

Our Reviews
Sophia had a Shimmer and Shine party, and the entertainers were just brilliant – there were 32 children there and they were entranced for the whole party. It was brilliant, thank you so much! – Myfanwy Beynon
Thank you so much for coming to my daughters 4th birthday party! She had the best time and all her friends loved it! Highly recommend the lovely Katy! The games were all perfect. Thank you again xxx – Emma Kitchen
I have been counting on Snow Princess Parties for 2 years for my daughters birthday celebration.The birthday girl and guests always had a wonderful time and I highly recommend their service. Special thanks to Princess Belle for making my daughter bday party so magical – Shiney Gaikwad
Thank you so much for such a great party yesterday! We had two very excited and happy five year olds!! Highly recommended, super well organised, great games and little personal touches. Even got the adults involved with some great games!! Thanks again!!

Booking Form